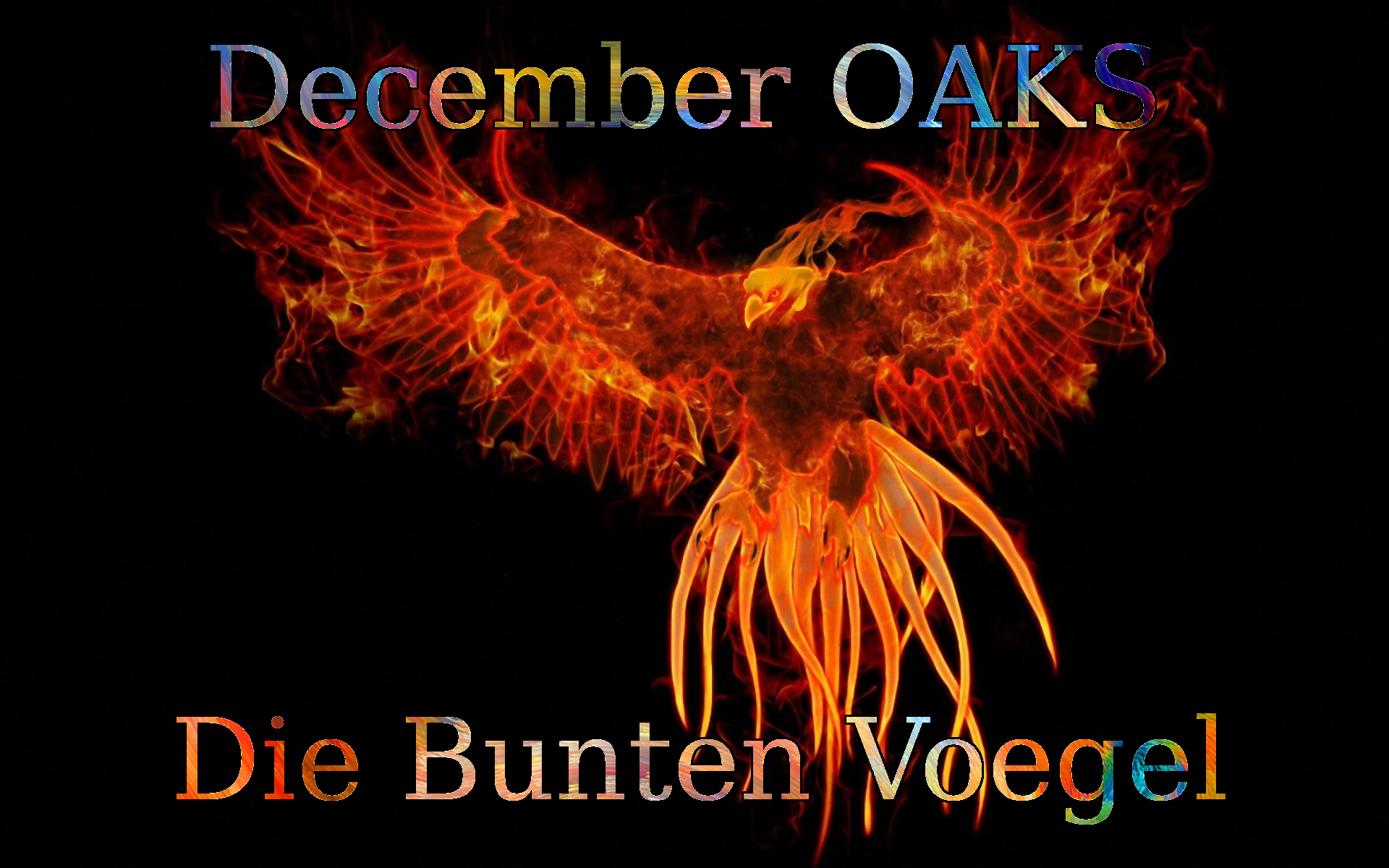 Hiya!
The Hope had a
glorious
anniversary party in Oldfurlong back on saturday November 20th.
Many truly outstandin bands came ta pay tributes ta this small band wit a big sound that call themselves       the small orchestra …..the Hope.
An impressive display of talent in this celebration which included new lyrics from their special guest, Lady Hollyberye … a megaband made up of members from Radagast's Pipe, Disenchanted, & the Great Willow Blues Band …the one & only beloved Bara Bahau  …
and of course  the Hope!
Congrats agin ta that small orchestra …the Hope … on their Tenth Anniversary!
 Поздравления!
and now we are in December ….everyone knows that be the time of YULE!!
   visits ta Frosty Bluff, Yule time stories, warm tea wit friends around a cozy fire, and …..
   PRESENTS!!
This year I have a very special present fer all my friends ….
sum happy brightly colored birds be flyin inta Oldfurlong fer the December OAKS …
The music will be sweet, lovely, excitin, and very HOT!!
Ya're sure ta hear sum enthusiastic drums  …woohoo!
I dont wanna miss a single moment of the wild exotic excitement as the colorful birds be flyin among the OAKS on saturday December 11 …
                                    Ya mite even see dragons ~winks~
happy hobbity hugs fer all,
  PS  Thanks bunches ta dear Lady Luvey & all the
incredible
folks of Second Breakfast across the Brandywine over in Crickhollow fer taking a break from their Winterfest on saturday December 11
           so no one has ta miss the OAKS or any of the fabulous bands of Winterfest 😀