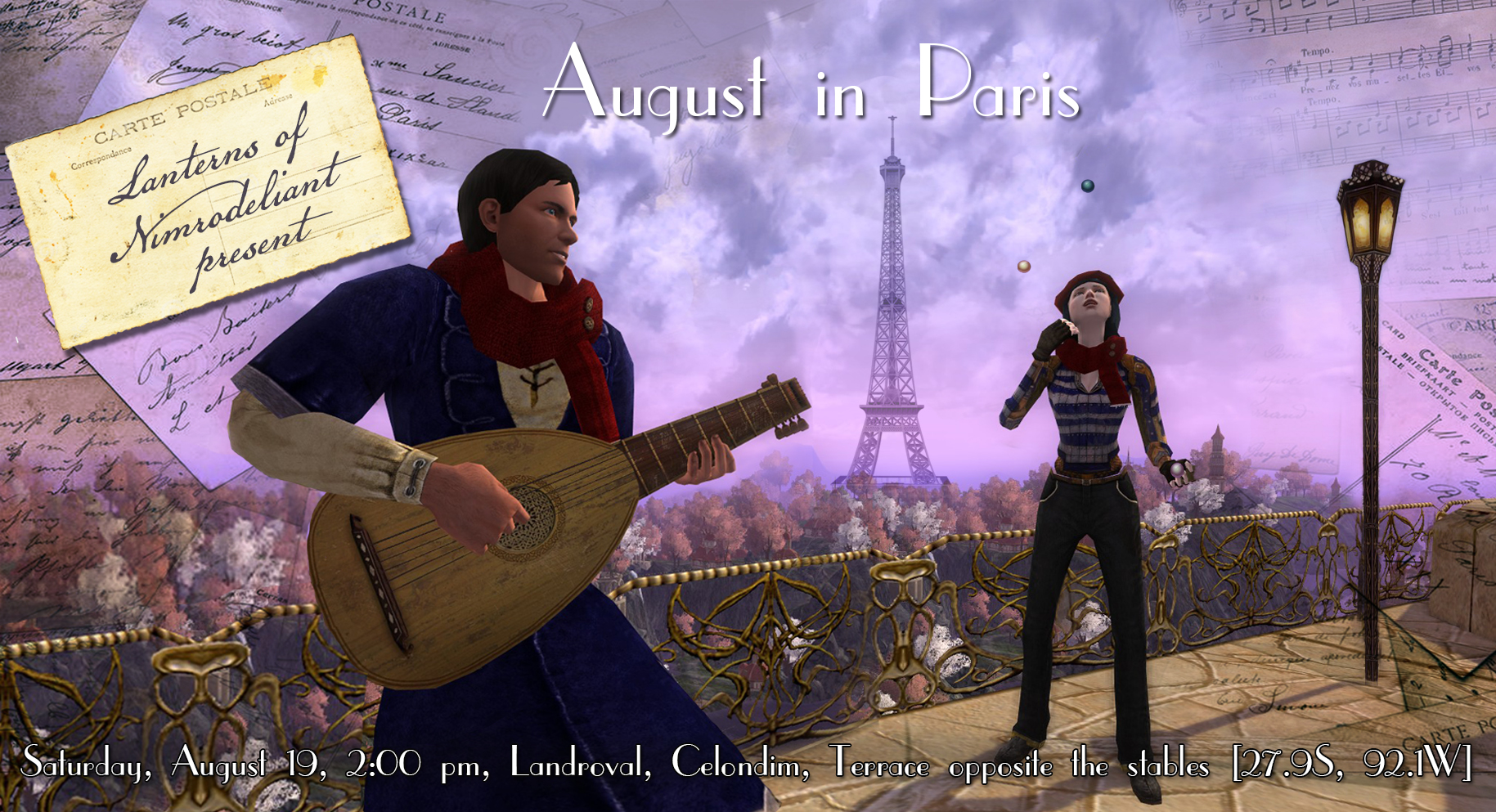 The Lanterns of Nimrodeliant will perform popular songs of famous French singers to bring a little Parisian spirit to Middle-earth.
Saturday, August 19, 2:00 pm (server time)
Celondim, Terrace opposite the stables [27.9S, 92.1W], Landroval server

Event info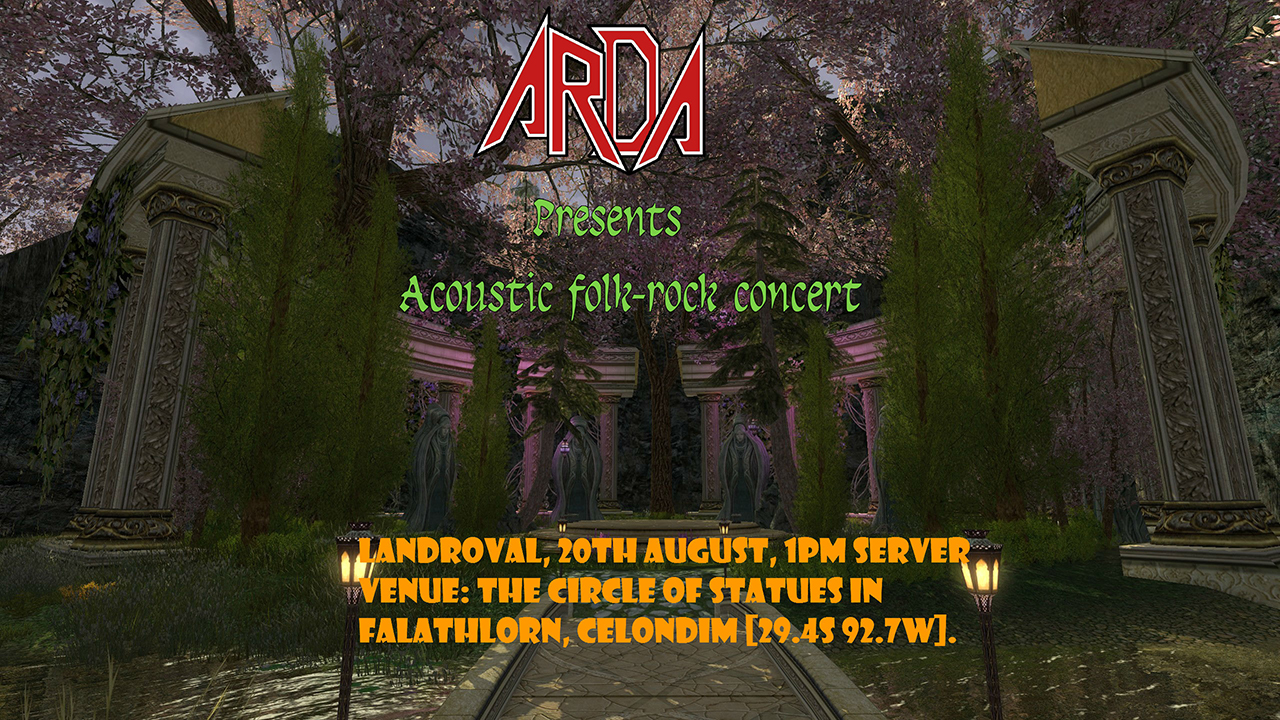 Summer is the perfect time for folk-rock!
What could be better than acoustic folk near the fire and with a great company?
20th of August, at 1pm servertime
Circle of statues in Falathlorn, Celondim [29.4S 92.7W] Landroval

Event info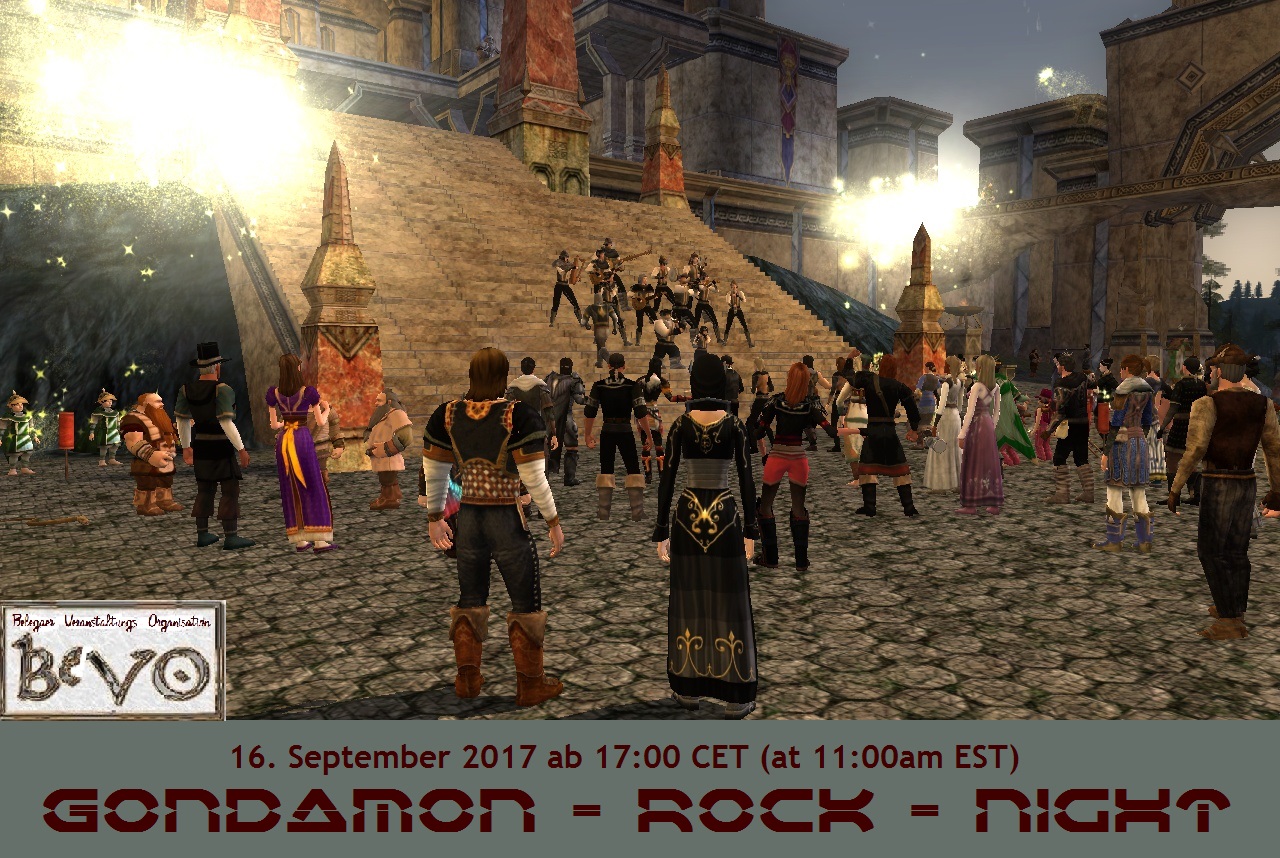 15 bands rock Gondamon!
September 15th, 2017 11am EST (17pm CET)
More info coming soon!

Event info
THE LOTRO ARTISTS EVENT CALENDAR
The color code tells you what kind of event it is:
Announcement
Regular Event
One-time Event
Roleplay-Event
Newspaper issue date
Turbine Event