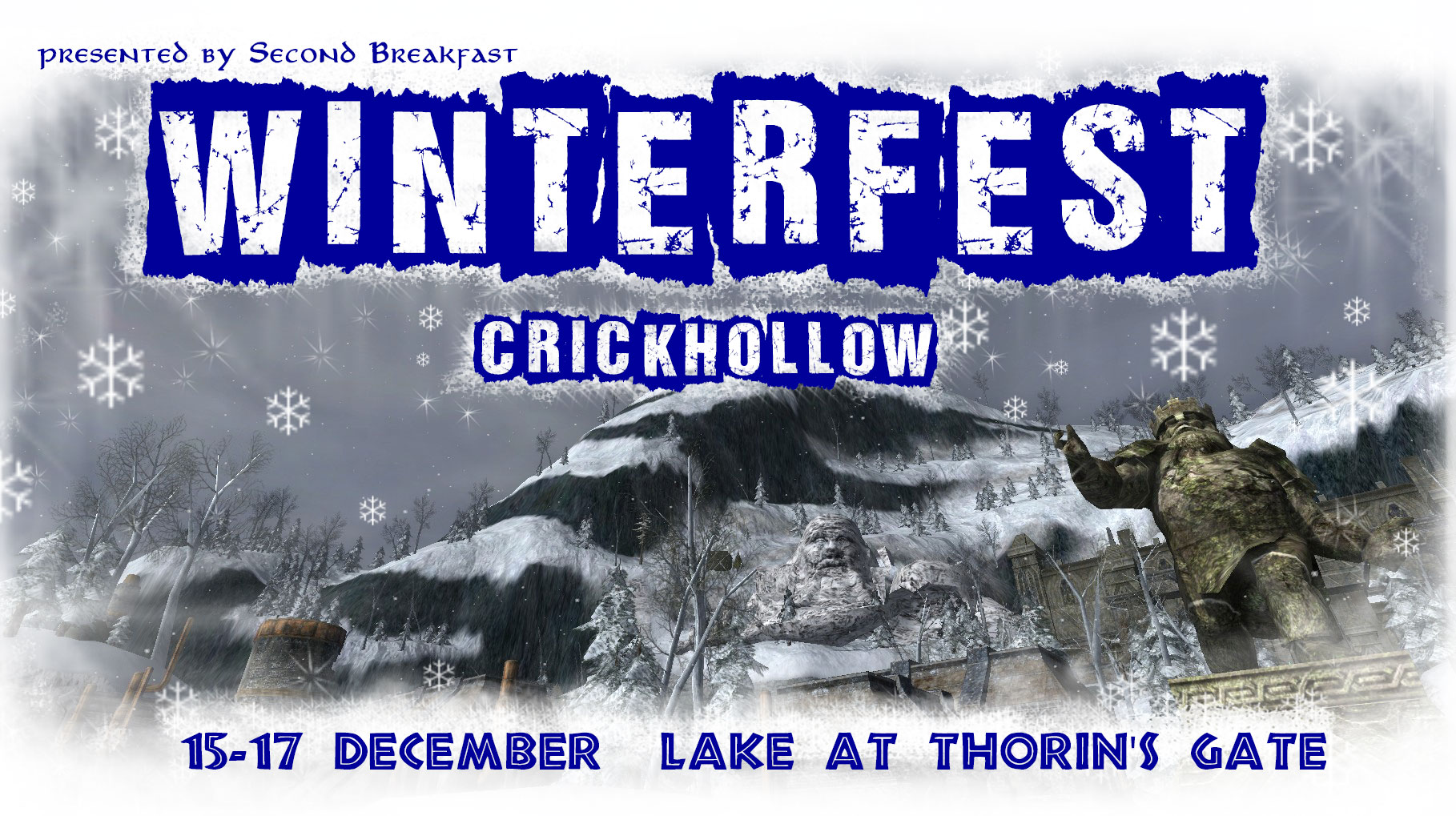 Winterfest, Shirefest's Yuletide companion, returns to Crickhollow for its third year.  Come to the frozen pond northeast of Frerin's Court at Thorin's Hall for three days of music and merriment featuring 21 bands from around the world.
December 15 – 17, 2017
Lake at Thorin's Gate
Crickhollow Server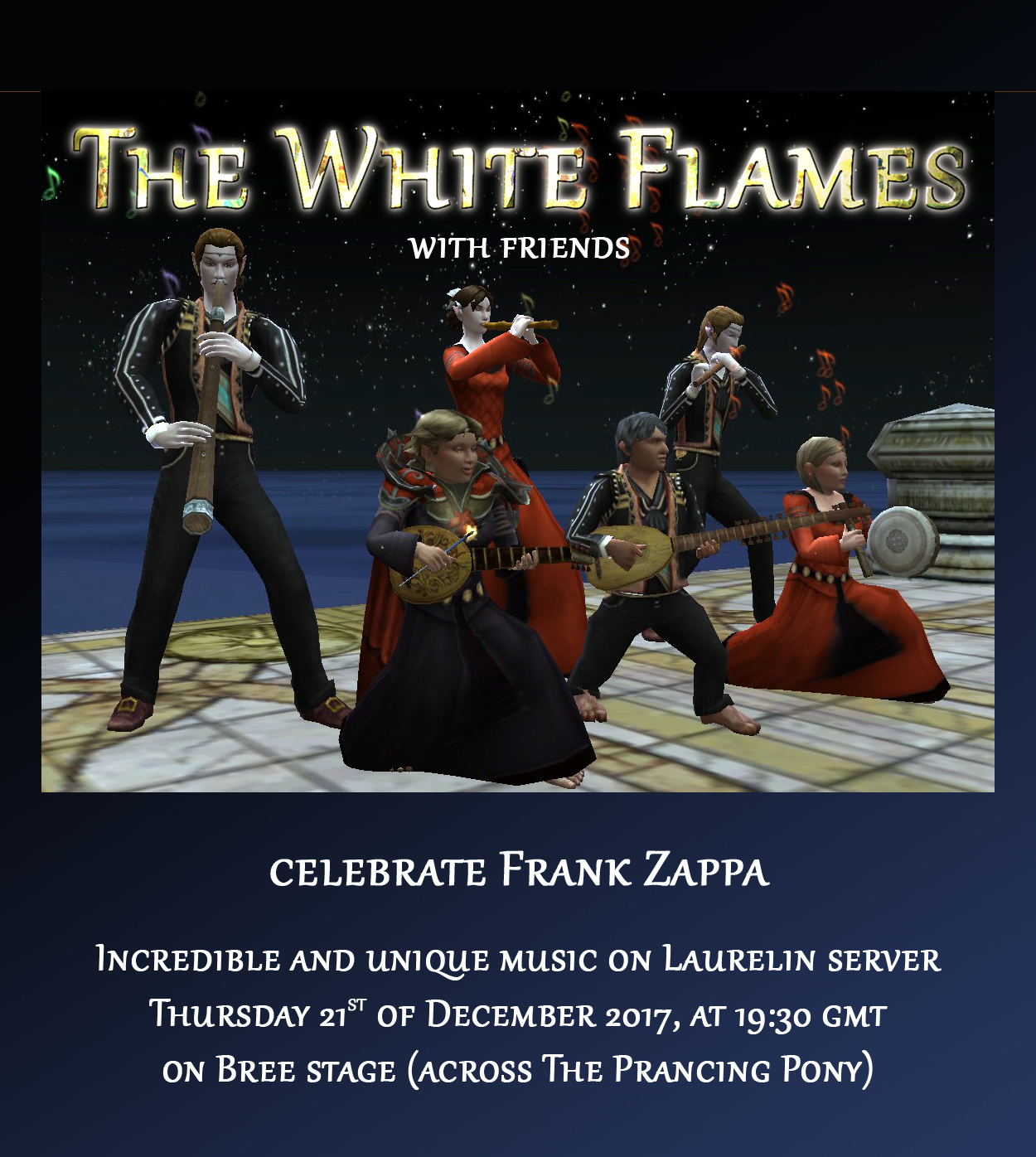 Honouring the late Mr Zappa, The White Flames with friends will give a concert with some of his best songs.
December 21st, 19:30 GMT (14:30 /servertime)
Prancing Pony Stage, Bree
Laurelin server
A music festival to celebrate the ending of the year and the beginning of a new one.
Come celebrate with good music and fun!
December, 30th, starting at 3pm /servertime
Frerin's Court, Thorin's Gate, Brandywine server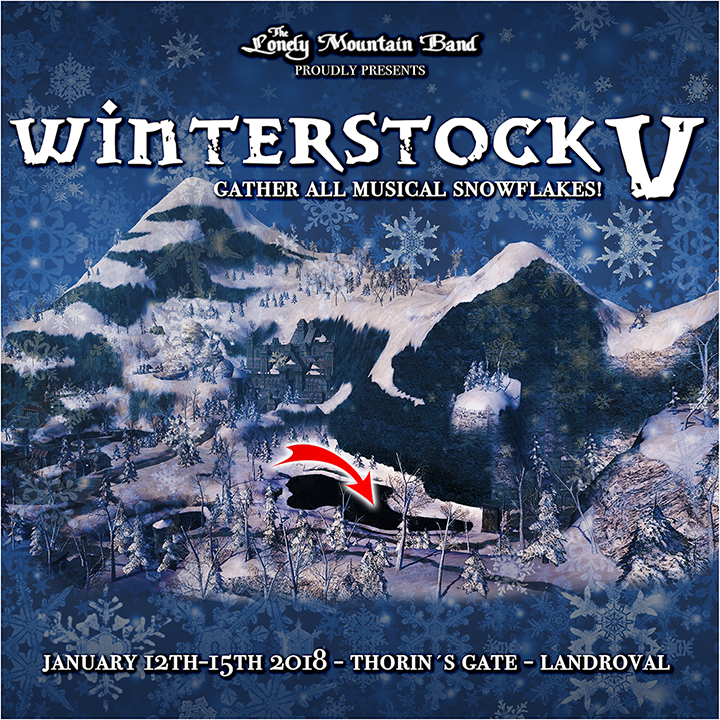 THE LOTRO ARTISTS EVENT CALENDAR
The color code tells you what kind of event it is:
Announcement
Regular Event
One-time Event
Roleplay-Event
Newspaper issue date
Turbine Event