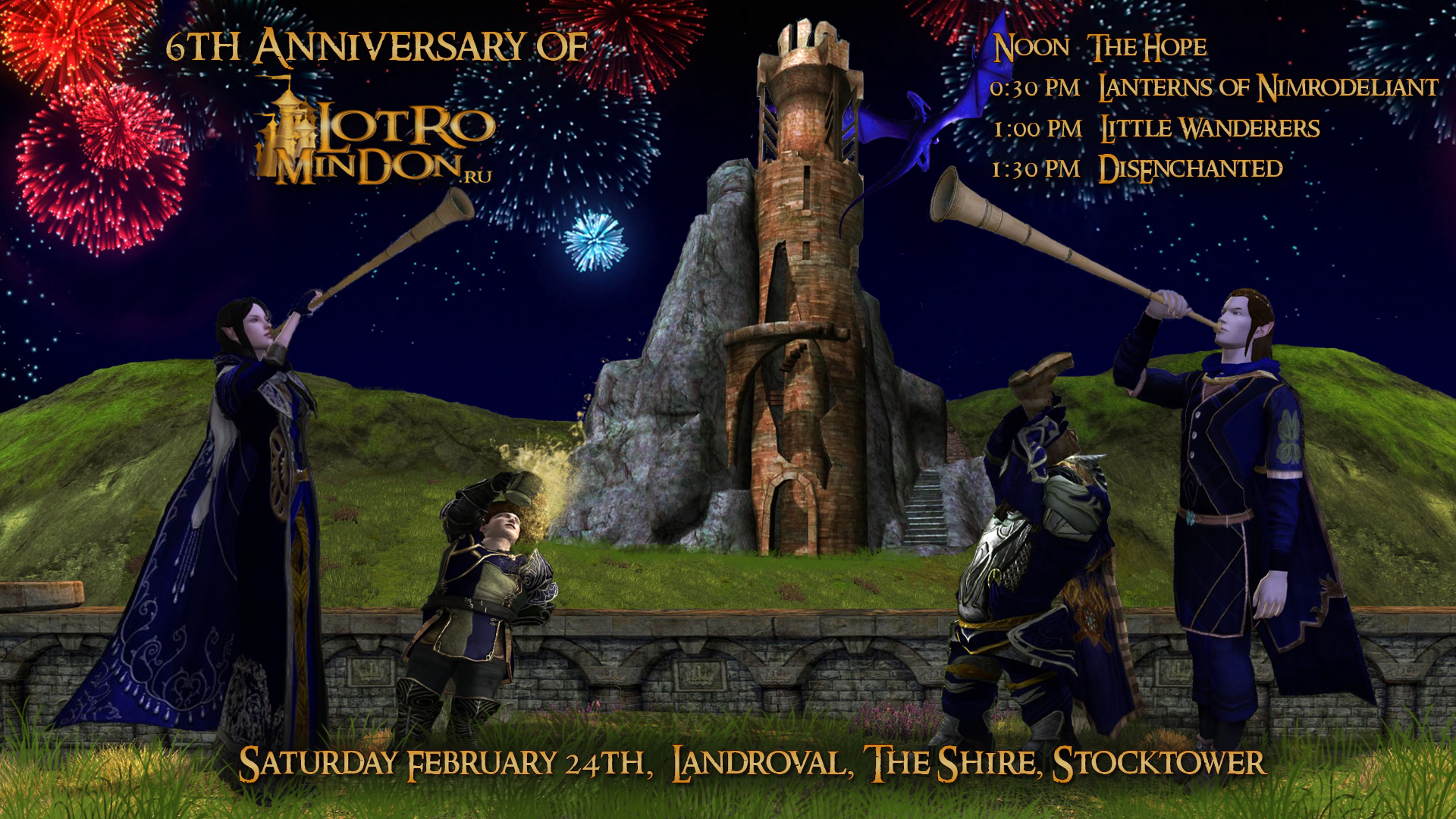 In February Lotro Mindon celebrates it's sixth birthday!
The project was founded and supported by enthusiastic players. Since the closure of Russian servers Lotro-Mindon remains largest website that unites the Russian game community.
On February 24, there will be the event dedicated to the birthday of Lotro Mindon. It will be a small concert you might call even "homelike", but it is very important for us. It is worth to say that Russian groups and our foreign friends are going to take part in our small event. And we invite all of you to our party!
List of artists:
Noon — 0:30 PM — The Hope
0:30 — 1:00 PM — Lanterns of Nimrodeliant
1:00 — 1:30 PM — Little Wanderers
1:30 — 2:00 PM — DisEnchanted
2:00 — 2:15 PM — Performance of  the Mindon Watchers
Venue of the event:
Landroval, The Shire, Stocktower [33.1S, 63.7W]
More information (in Russian) can be found here: http://lotro-mindon.ru/content/priblizhaetsya-shestaya-godovshchina-bashni