Lotro Artists is a fan developed website that allows the sharing and reporting of creative activities related to Lotro. This includes music, art, theatre, fashion and roleplay storytelling. What brings us together is the joy of artistic creation. And an admiration of the incredible creativity many members of the Lotro fanbase bring to our lives every day, regardless of the discipline. This website is about these people who we admire so much.
Follow us on Twitter!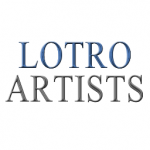 If you are on Twitter you may want to follow us to get news and updates about the LOTRO creative community.
Go here: https://twitter.com/LotroArtists
OUR STAFF
Lotro Artists is brought to you by a team of very dedicated people:
Floradine Strongfoot – Weatherstock Stage Manager and leader of the production team of the Lonely Mountain Band kinship real music projects. Seems to know everyone!
Email: Floradine.Strongfoot@gmail.com – Twitter: https://twitter.com/Floradine_S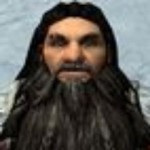 Zedrock – Power-Dwarf and a real asset to the Lotro Community. From time to time he streams events on Twitch.
Email: zrowzed@gmail.com – Twitter: https://twitter.com/ZedRAWRock

Special thoughts to our Keli Shieldmaiden – through his alt Geoffroi, runs The Andune Ensemble. Prolific transcriber and lyric writer. Go here for his blog.
Thank you friend for all the good things you made for the music community and friendship.
Disclaimer Lotro Artists has no connection to Turbine or Warner Brothers nor has it any official status.
There will be no discussion of any other aspect of The Lord Of The Rings Online other than what we deem to be the creative arts.