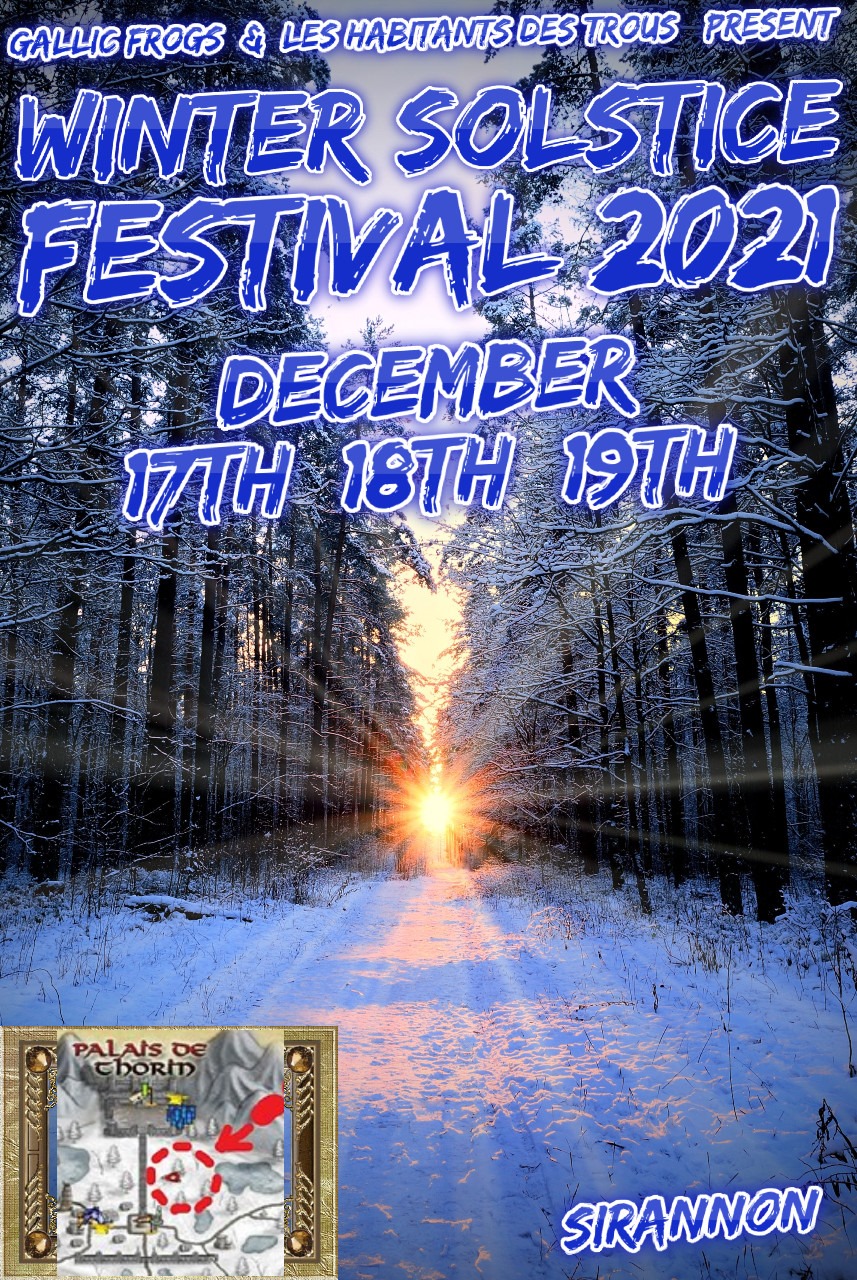 The Gallic Frogs Band & Les Habitants des Trous
present
Winter Solstice Festival 2021
December 17,18 & 19
Ered Luin, Thorin's Gate
Sirannon server
It is that time of year again Winter Solstice will soon be upon us. This year's Winter Solstice Festival will be a 3 day event on Sirannon December 17, 18, and 19.
We are currently taking band signups : thegallicfrogsband@gmail.com
Signups will end on December 1.
Let us know the name of your band, what is your home server, your preferred day(s) to play and up to 5 different 30 minute time slots  you could possibly play. (Only 1 time slot will be assigned and we will do our best to accomodate your preference but there is no guarantees)
Come be a part of this spectacular 3 day event.