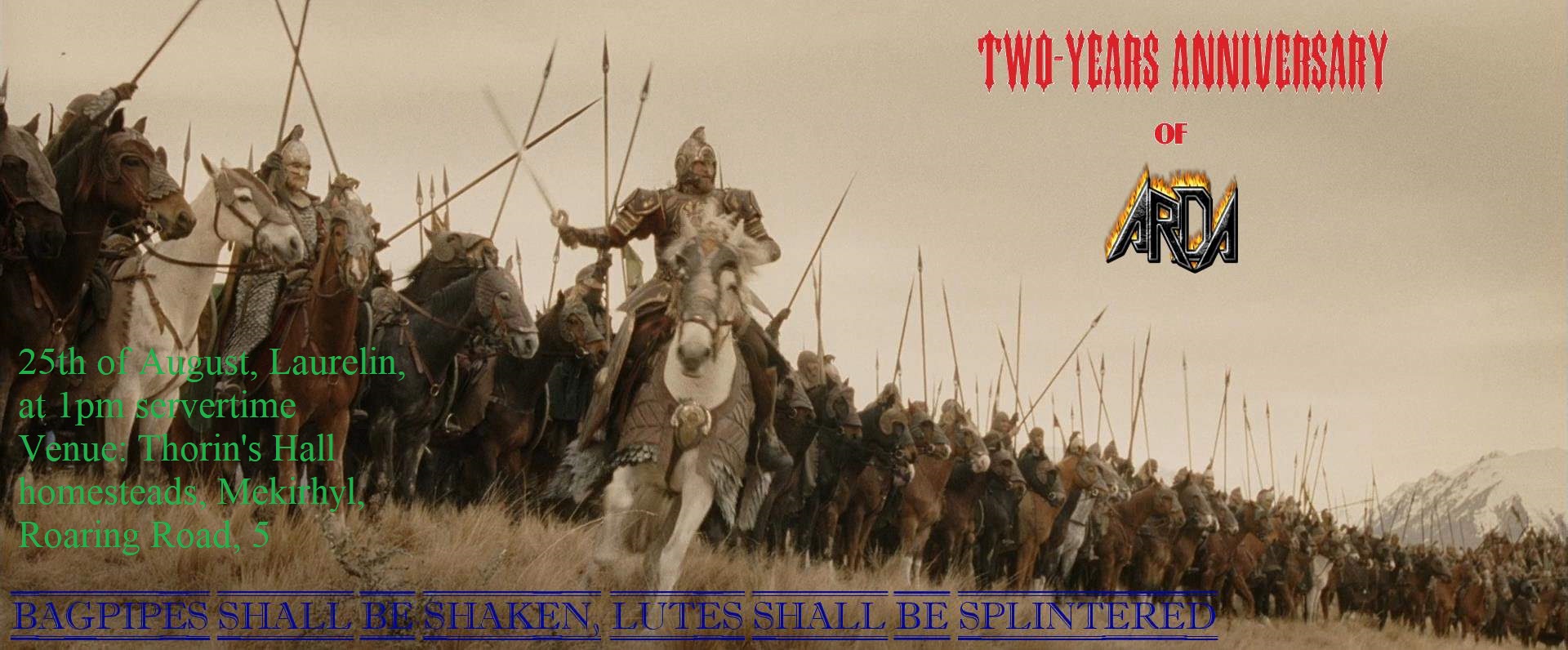 Very soon the ARDA band will celebrate a two-years Anniversary!
For two years we have been faithful to the ideals of rock and metal music and try to enjoy the positive, true freedom and smooth flow of music!
This year has been very interesting, we have improved the knowledge of musical instruments, gained more experience and we continue to perform a cheerful heavy! \m/
We decided to host a festival in the house of our Kin, in honor to our first Anniversary event, that was very emotional and soulful!
This year Anniversary event will be celebrated at the Laurelin, at the festival will perform several bands that did not perform last year, for example – Traveling Bilberries and the Crazy Ladies of the Forest, as well as those bands that have already performed last year.
In total, it is planned to perform about 9 wonderful bands, each will perform a 30min set of grand music, here is a schedule:
1pm – together song, opening and Travelling Bilberries
1:30pm – The Dirty River Folk
2pm – The Hope
2:30pm – Les Daft Pigs
3pm – A Rock And A Hard Place 
3:30pm – Crazy Ladies of The Forest
4pm – Skarn
4:30pm – Mondbarden
5pm – The Brago Brothers
The festival will start on 25th of August, at Laurelin, from 1pm to ~ 5:30pm servertime, it will be held inside the kinhouse of our band.
Venue: Thorin's Hall homesteads, Mekirhyl, Roaring Road, 5.
I invite everyone to celebrate this event with us and enjoy the lamp atmosphere with the accompaniment of mainly powerful guitar riffs and in the company of a wonderful audience! Let's Rock! \m/
Instead of a performance of "Arda" for the opening of the festival was chosen the performance of one soulful composition, the best Russian heavy-metal ballad, which will be performed together with the participants of all the bands performing at the anniversary festival, the song will be played by megaband of 10 people!
Come and "Let the Bagpipes shall be Shaken, Lutes shall be Splintered!" \m/