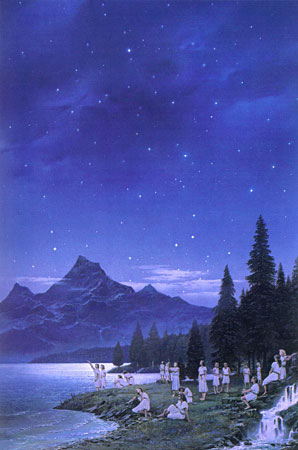 Bree festival grounds stage
This is a work of fanfiction which has been fashioned into a play, and narrates the story of Tinfang Gelion known also as the Warbler, third greatest Elven minstrel of the First Age as written about in the Lay of Leithian.
It takes the form of a dramatic monologue with narration, poetry and music.
This work was borne out of intellectual curiosity and interest in weaving together a fuller and semi-believable account of Tinfang's backstory given the writings and constraints of the known lore.