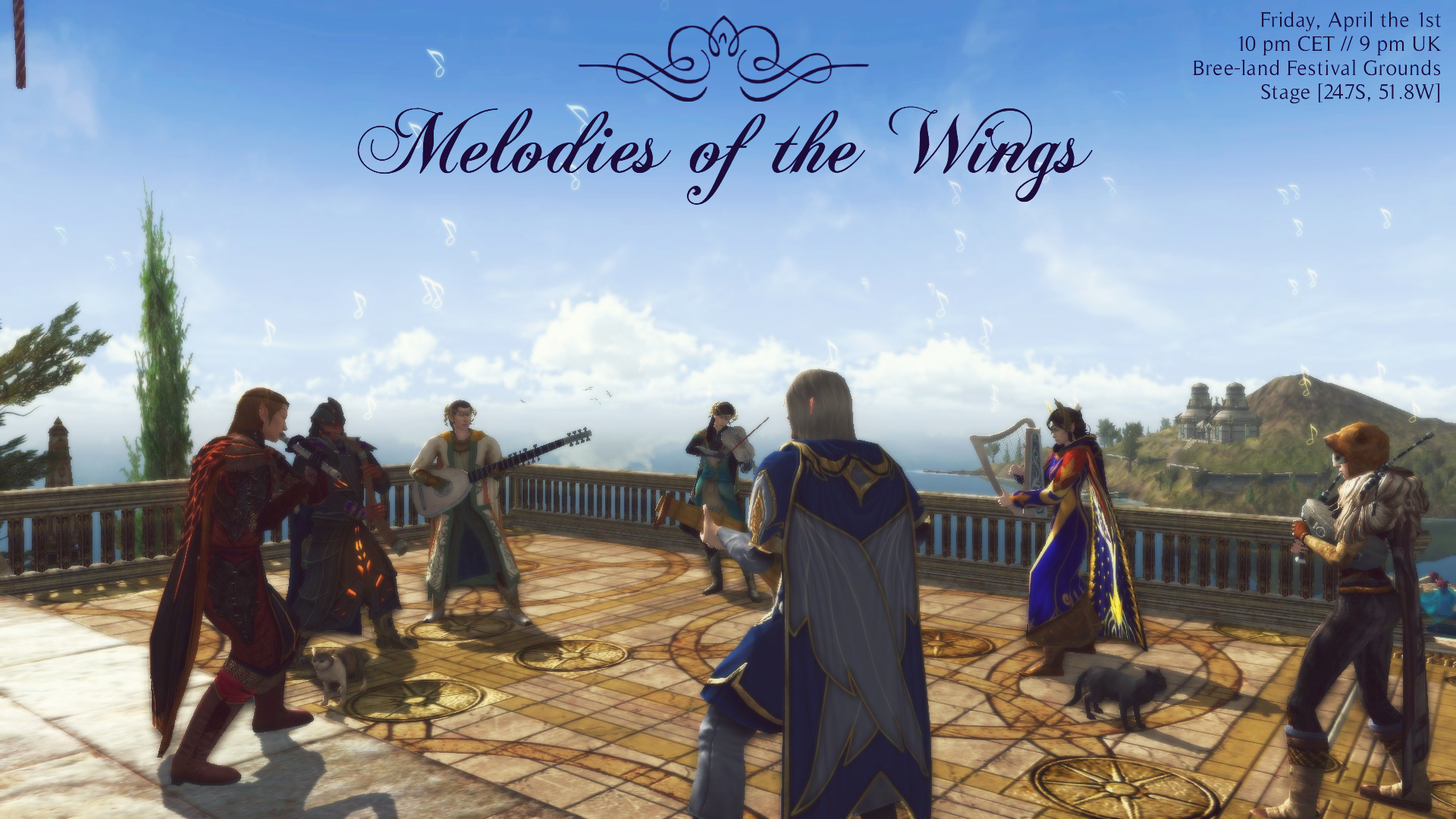 The Lords and Ladies of the Wings
present
Melodies of the Wings
Friday, April the first
4.00pm
Bree, Festival Grounds Stage
Laurelin server
The Lords and Ladies of the Wings present their first music performance: the Melodies of the Wings concert!
Join us for fun, music and good company!
The Lords and Ladies of the Wings is a mixed group of free people, who formed a strong bond of friendship and respect as a result of their adventures and time spent together and who has a shared passion, the music. They will make their debut as a band during the Spring Festival of Bree-land and they invite everyone who loves music and dances to join them. During this concert they will perform traditional themes of Middle-Earth, along with some other songs of distant worlds they discovered during their travels.
This is the first public concert for the Lords and Ladies of the Wings! It will be an in-character and timeless event. Everyone is welcome! You can bring pets with you, kites and fireworks, we want this event to be light and fun! The concert will have place during the Spring Festival, so you may end up in a different layer than ours; if you want to join the event, send a tell to Evenya and we will make sure to help you!