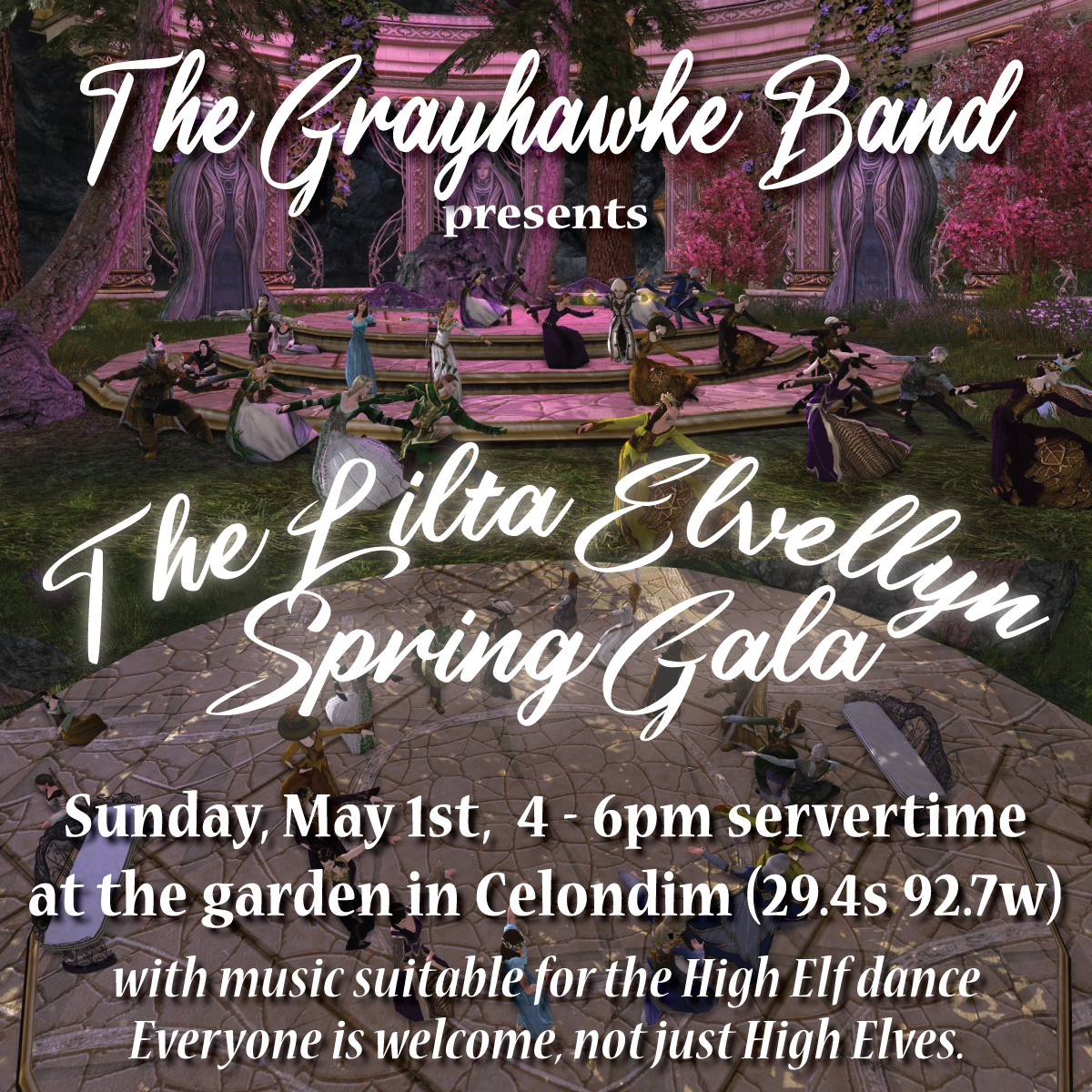 The Grayhawke Band
presents
The Lilta Elvellyn Spring Gala
music suitable for the High Elf dance
Sunday, May 1st
From 4.00pm to 6.00pm
Ered Luin, Celondim (29.4S/92.7W)
Landroval server
Why did you become a High Elf? Not for the light damage or run speed buff. Not for the somersault. Not to yell in Elvish or shoot arrows while balancing on one foot. No. You became a High Elf to dance!
The Grayhawke Band presents The Lilta Elvellyn Spring Gala with music suitable for the High Elf dance on Sunday, May 1st, between 4 and 6pm servertime at the garden in Celondim (29.4s 92.7w) on Landroval. Everyone is welcome, not just High Elves.
This is a seasonal event. Watch for it four times a year.