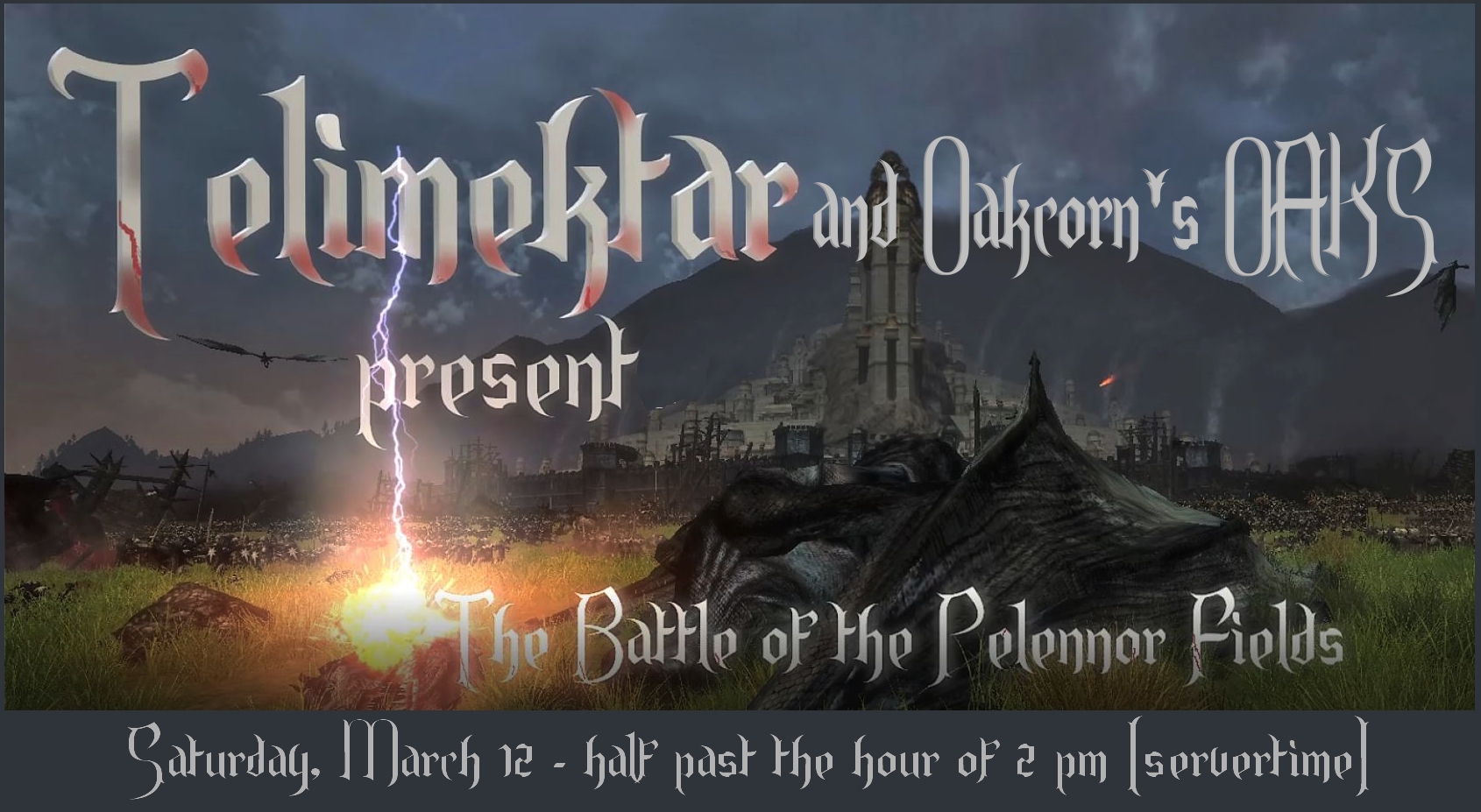 Hiya!
Thanks ta dear Holly fer all the truly amazin lyrics & ta everyone in the Always Awesum Andune fer the magnificent performance in the February OAKS presentation of …
The Fellowship of the Ring.
All who had the great pleasure of sharin that day in Oldfurlong were mighty pleased & VERY impressed ….Here are quotes from sum of them folks::
"this has been amazing! Even better than I imagined!!!"
"Absolutely spectacular!!!"
" …absolutely memorable concert!!!"
" …completely phenomenal!"
" I remember now the story more vividly"
" ..beyond amazing!!!!"
"Everyone in Middle Earth should experience this!"
There was more …but why dont ya look thru the drawings Miss Leddy made fer yerself? here they be … https://www.youtube.com/watch?v=2tz1dq7ADXA
this be a brilliant job of organizin & editin dear Miss Leddy
I luved them titles ya added ta keep all the pics of this magnificent OAKS all in proper order.
As many of us know there was a sad element ta this OAKS cause one of the great talents of Andune was not playin wit the band any longer …dear Miss Q
Many of us will miss this kind lass, Quini
Also ..just in from Miss Leddy ….here be the drawings from the celebration of folks sayin bye byee
ta dear Miss Q … https://www.youtube.com/watch?v=f_PSyKoOYZk
Now it be time ta look ahead ta next saturday …fer the March OAKS when
Telimektar
will be here ta share a most excitin adventure told ta sum outstandin music!

Just cause I know ya folks luv listenin ta stories told ta music ….
there be another one fer ya this saturday
~woohoo~

when Telimektar comes ta share the excitin re-tellin of the greatest battle of all time …
The Battle of Pelennor Fields
Master Branstan has assembled a mighty fine bunch of fabulously talented folks … mite even be sum ya folks know & luv ~giggles~

Come Witness the courage, the valor, the glory, the sorrow and the horror of the day which forever changed the lives of the people of Gondor and Rohan
The battle began in the hours before dawn on March 15 in the year 3019 ….but the March OAKS …
will take place this saturday March 12 at half past seven bells in the evenin (2:30pm s/t)

see ya saturday when Telimektar will musically guide us thru all the different stages of the great battle!

happy hobbity hugs fer all,
Acorne