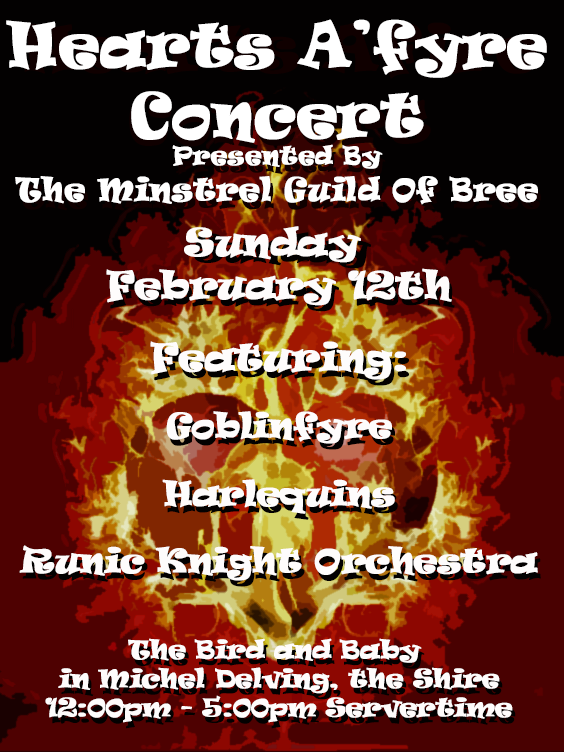 The newly formed Minstrel Guild of Bree is hosting the first ever Hearts A'Fyre concert on Brandywine server!
If all goes well, it will be an annual event, the first of its kind on Brandywine.
We are paying tribute to the traditional occasion of honoring love this time in February.
It will be held on the Brandywine server, Sunday, February 12th from 12pm to 5pm server time at the Bird & Baby Inn courtyard in Michel Delving.
Bands featured are Goblinfyre, Harlequins, and Runic Knights Orchestra.  We have time for an additional band or two to sign up – Please go to: http://minstrelguildofbree.shivtr.com/forum_sections/476431 to see the sign up forum.
The link to our event calander is here: http://minstrelguildofbree.shivtr.com/events