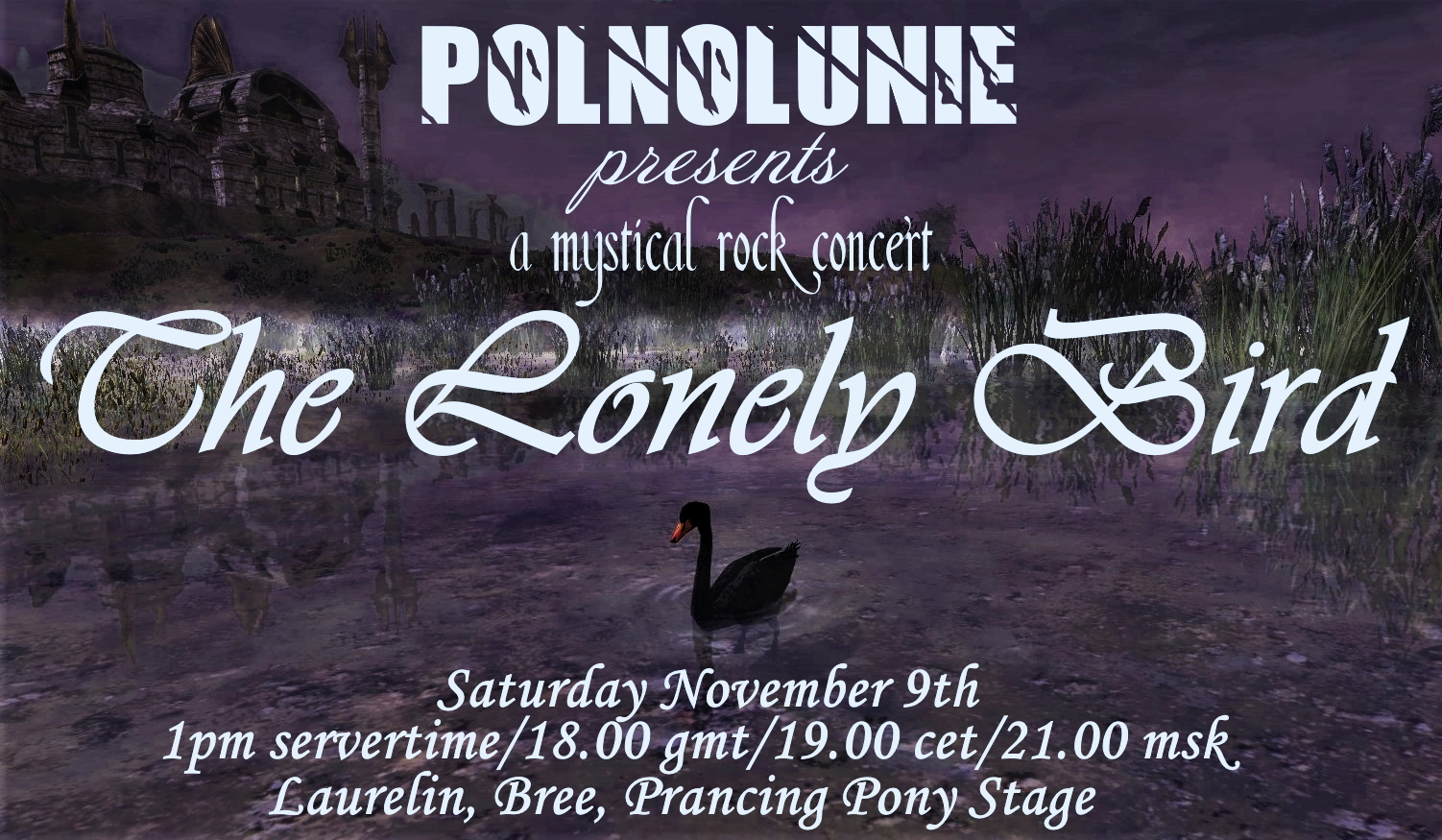 a mystical rock concert
with songs about strange creations
and mysterious things of Middle-earth!
The Lonely Bird
on Saturday, November 9th
at 1pm servertime (18.00 GMT/19.00 CET/21.00 msk)
Bree, Prancing Pony Stage
At this concert "
Polnolunie
" will present the songs of one of the most unusual Russian rock bands "Nautilus
Pompilius
"!
The music of this band combines a variety of styles – a new wave, art rock, symphonic rock, gothic rock.
The lyrics of the band's songs are very unusual, and everyone can hear something of their own in them. We tried to convey the spirit of these songs in our Middle-earth texts, which, as usual, were made by us for each song!
We will wait you on Saturday, November 9th at 1pm servertime (18.00 GMT/19.00 CET/21.00 msk) – Laurelin, Bree, Prancing Pony Stage