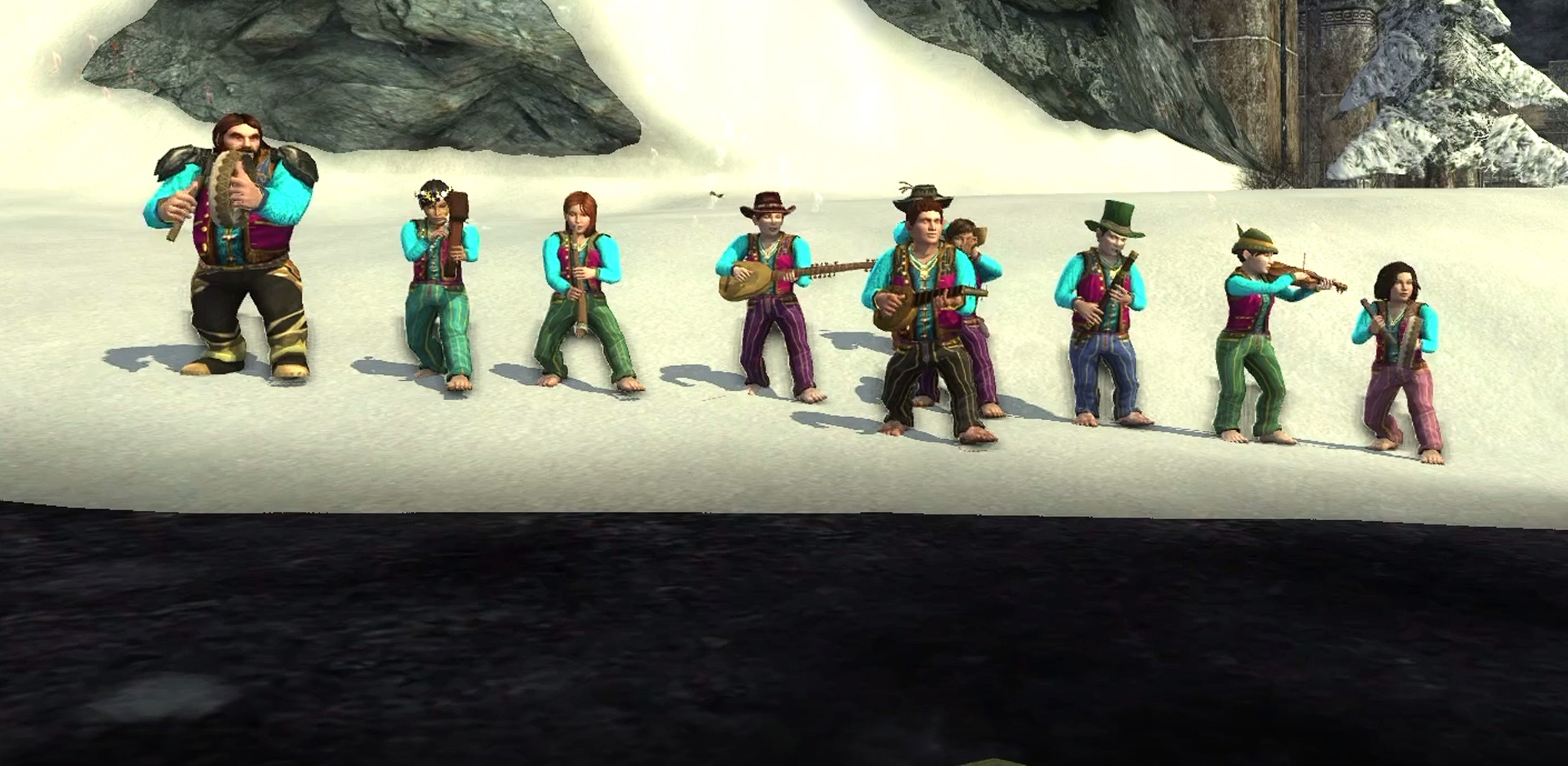 Hiya!
What a magnificent production the March OAKS was!!!
I told the audience at the beginnin that they be in an excitin adventure ….and …they were!!
The Battle of Pelennor Fields was presented all the way from when the Witch King knocked down the gates of MInas Tirith …..they rocked us till …when the King comes back ta help heal and restore hope fer all the folks of Gondor.
Thanks ta all of the VERY special guests ….
kind Lady Luventhariel,
luvly Lady Lannith,
charming dwarfie Radvat,
and dear Irenella
with a free play flute intro by Lady Jersiel.
Thanks ta the always phenomenal Master Bran and Telimektar!
It truly was an incredible experience …thanks so much ta all of ya mighty talented folks
~smiles & sends warm hugs ta all~
and as Bran said at the end "thank you wonderful audience! You are why bands like us perform!"
I wants ta add my thanks fer all yer support fer the OAKS & yer warm hugs.

Thanks once agin ta dear Miss Leddy fer these wonderful drawings ..
Now it be time fer the April OAKS …
it was a mighty bumpy road …but they got the bushes that growed up in the road torn down
and managed ta move all them boulders …
and they finally got here!
I'm proud ta say the band that will be comin ta Oldfurlong fer the next OAKS ..will be …
NAM
Their music has been described as ::
Deliteful
Incredible
Sensational
Captivatin
Outstandin
OR …ya could just call it DISCO
Come listen fer yerself next saturday April 16th at half past seven bells in the evenin
Bring yer gammer along …this be bound ta get her toes ta tappin & her face ta smilin …
Ya mite even get a pie after this OAKS ~winks~

happy hobbity hugs fer all,
Acorne