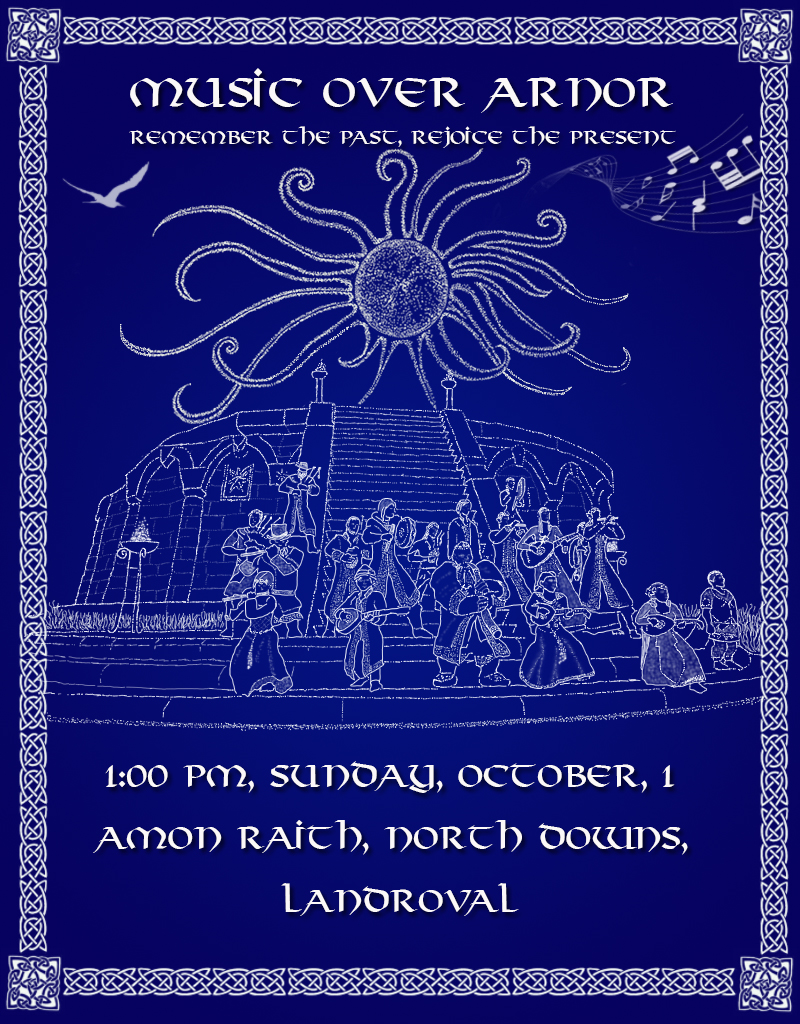 Dear friends!
We moved to global servers more than two years ago. And there will be the 9th Anniversary of Russian LotRO on September 26th. Yes, I said "Russian LotRO" because "Russian" is not the "Russian localization", but Russian players who create a unique gaming community. And we, the LotRO Mindon team arrange a music festival in honor of this anniversary for the third time!
Welcome to Music Over Arnor!
We knowingly chose the motto "Remember the Past, Rejoice the Present" — not only for RP-RP 😉 This is a good life (and game!) position indeed, and we hope you share it!
Come listen songs from Russian and global bands, come see the notes the wind will carry over the ruins of the Kingdom of Arnor. We hope it will remind: the past is grand, but it has already been left behind, and there is the dawn of a new Age ahead!
The event will take place in the North Downs, Amon Raith [12.7S, 52.8W].
Schedule:
1:00 PM Introduction
1:05 PM Polnolunie
1:25 PM Die Bunten Vögel
1:45 PM The Brago Brothers
2:05 PM Skarn
2:25 PM Lanterns of Nimrodeliant
2:45 PM A Rock and A Hard Place
3:05 PM Eluilind
3:25 PM DisEnchanted
3:45 PM Closing speech(es)
3:50 PM Farewell of Slavianka
Event info also available in Russian language here: http://lotro-mindon.ru/forum/muzyka-nad-arnorom-iii-festival-v-chest-devyatiletiya-vko