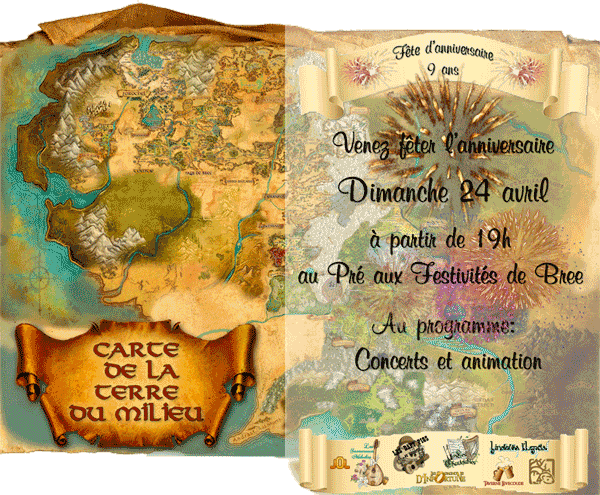 One birthday to rule them all
One lotro to find them
One birthday to bring them all
And, on Sirannon bind them.
Sunday, April 24th from 1pm to 5pm EST. – Breelands Fairgrounds Stage
You will find your favorite music groups for a series of concerts, music and quiz
Come on and celebrate with :
1pm – Daft Pigs
1.30pm – Les Savoureuses Melodies
2pm – Open Stage
2.30pm – Les Compagnons d'Infortune
3pm – Les Chantefables
3.30pm – Lindelea I'Lenda
4pm – Quizz with Manhiks Lèvecoude!
Such good company I tell you!
Louella cooked muffins, refreshments will also be at the rendez-vous, it only needs your good mood.