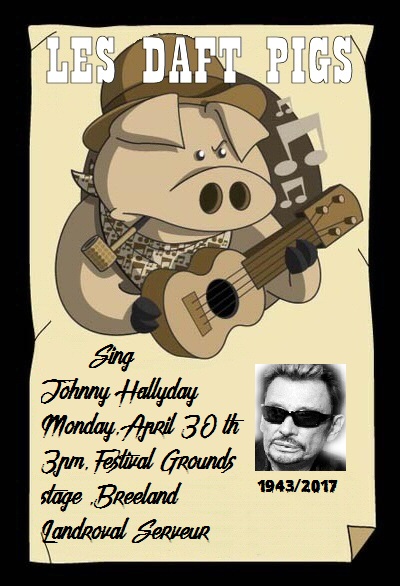 After a few months of absence, Daft Pigs return to Landroval Monday 30 April from (9pm European time). Which is 3pm server time.
This return concert will be an opportunity to come back to a special and also to a tribute to our French rocker Johnny Hallyday.
Gabrielle, Laura, Marie, and Sarah have it all, it will only be a memory and you want to play all the music you like. we will keep the night to light the fire because black it is black by chance we will cross this morning this beautiful Cadillac and together we will sing that I love you.