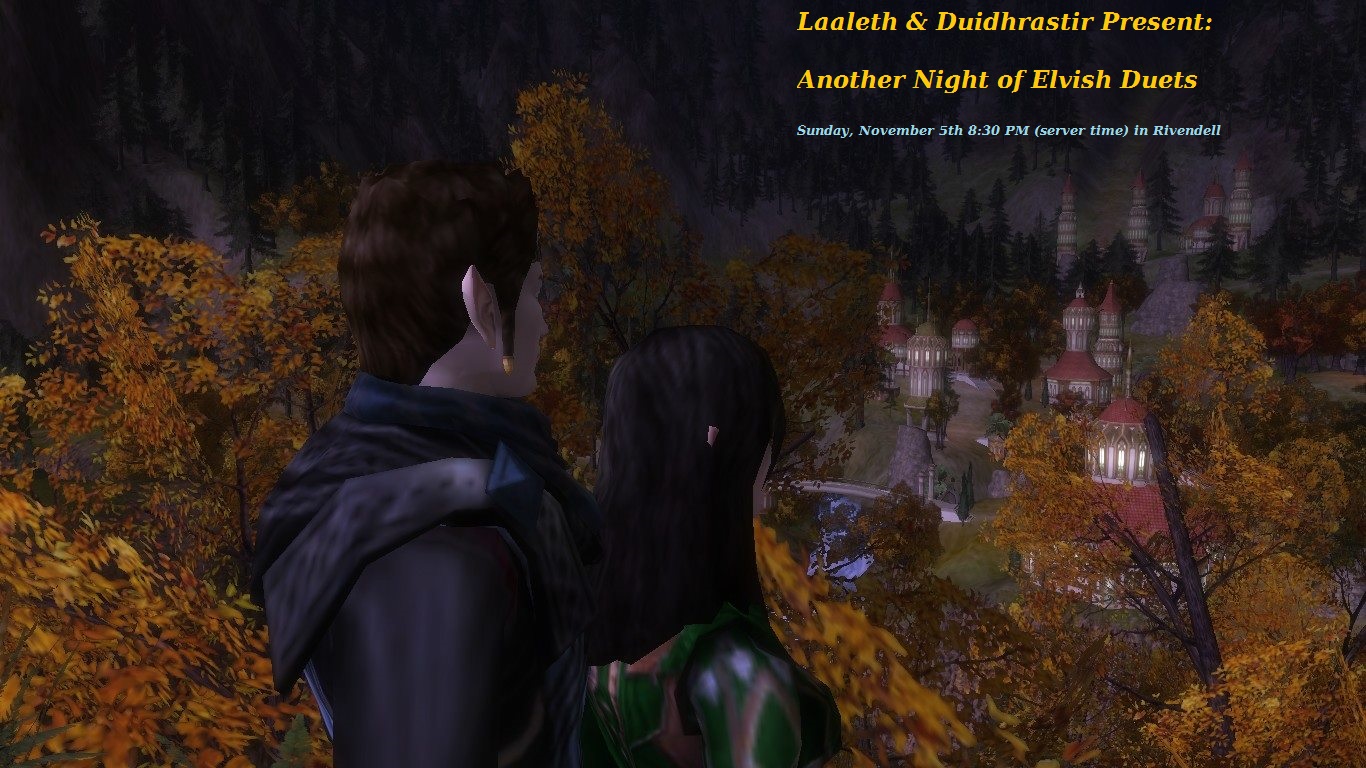 Join us in Rivendell at 8:30 PM on Sunday, November 5th for another night of beautiful Elvish music performed by respected and beloved Second Breakfast members Duidhrastir and Laaleth.
Arrive a bit early to meet and greet before we all walk to the location where the music will be performed.
Bring a friend or come alone to enjoy beautiful music performed by Elves. The music is lovely, but often sorrowful, reflecting the inner most feelings held by all Elves.