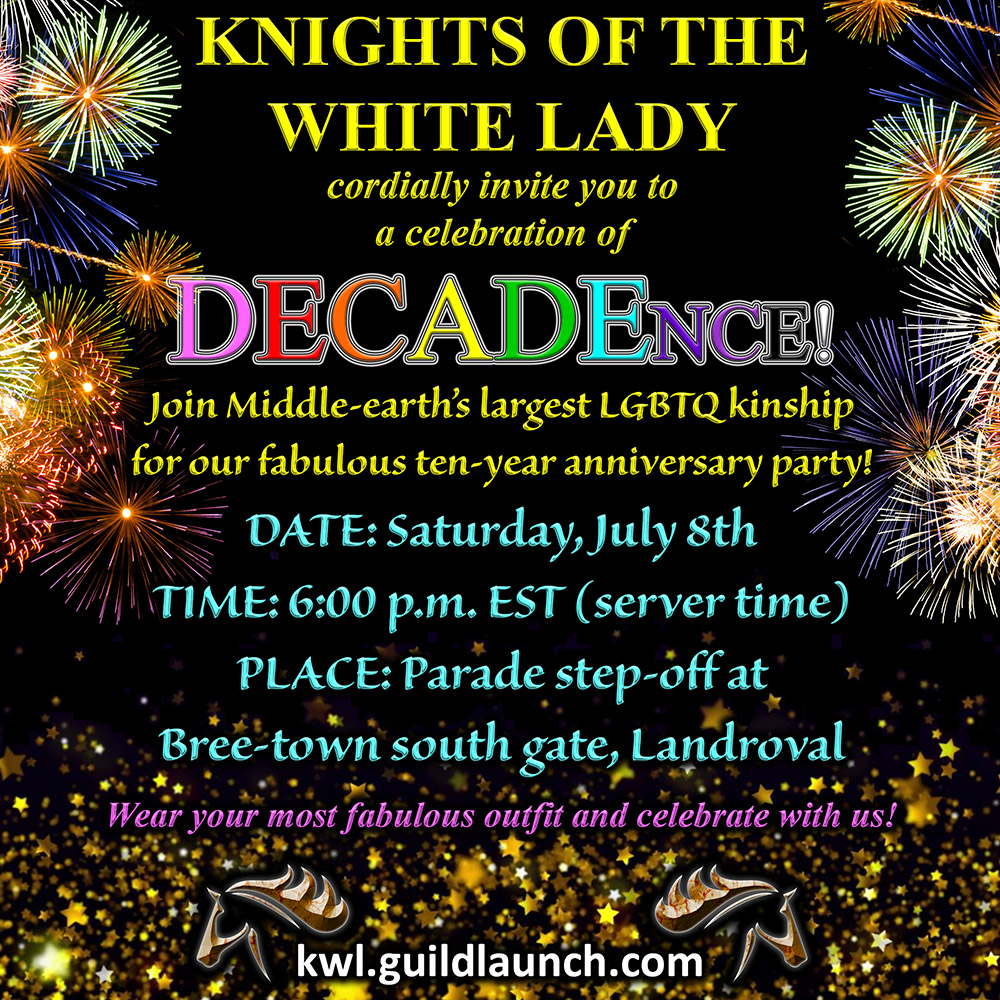 This year, Knights of the White Lady (the oldest and largest LGBTQ kinship in LOTRO) are celebrating our TEN YEAR ANNIVERSARY! Don your most outrageous outfit and join us for our traditional parade through Bree-town, with fabulous music, fantastic fireworks, and treats for all! There will also be an after-party at our lovely island kin hall on the bay of Belfalas.
Website: http://kwl.guildlaunch.com/

Saturday, July 8th. Parade step-off at 6:00 p.m. server time.