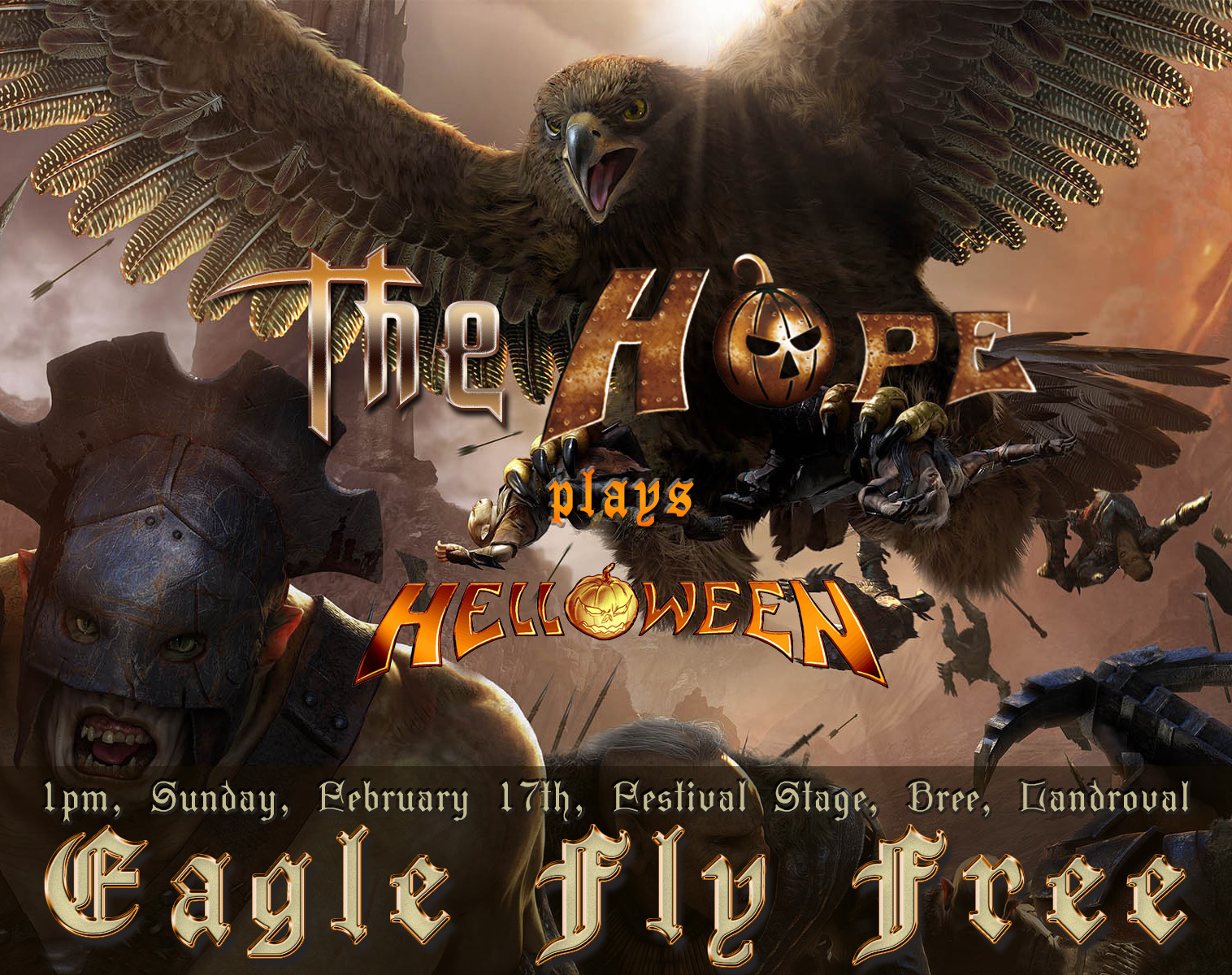 Attention! On Sunday, February 17, at 1 pm,
we,
The HOPE
will present to your attention a program called
Eagle Fly Free. 
It will be based on the work of one of the greatest bands, the pillars of the style of power metal – HELLOWEEN!
The concert will take place on the festival stage of Bree, server Landroval.
Come all – it will be loud, but melodious!