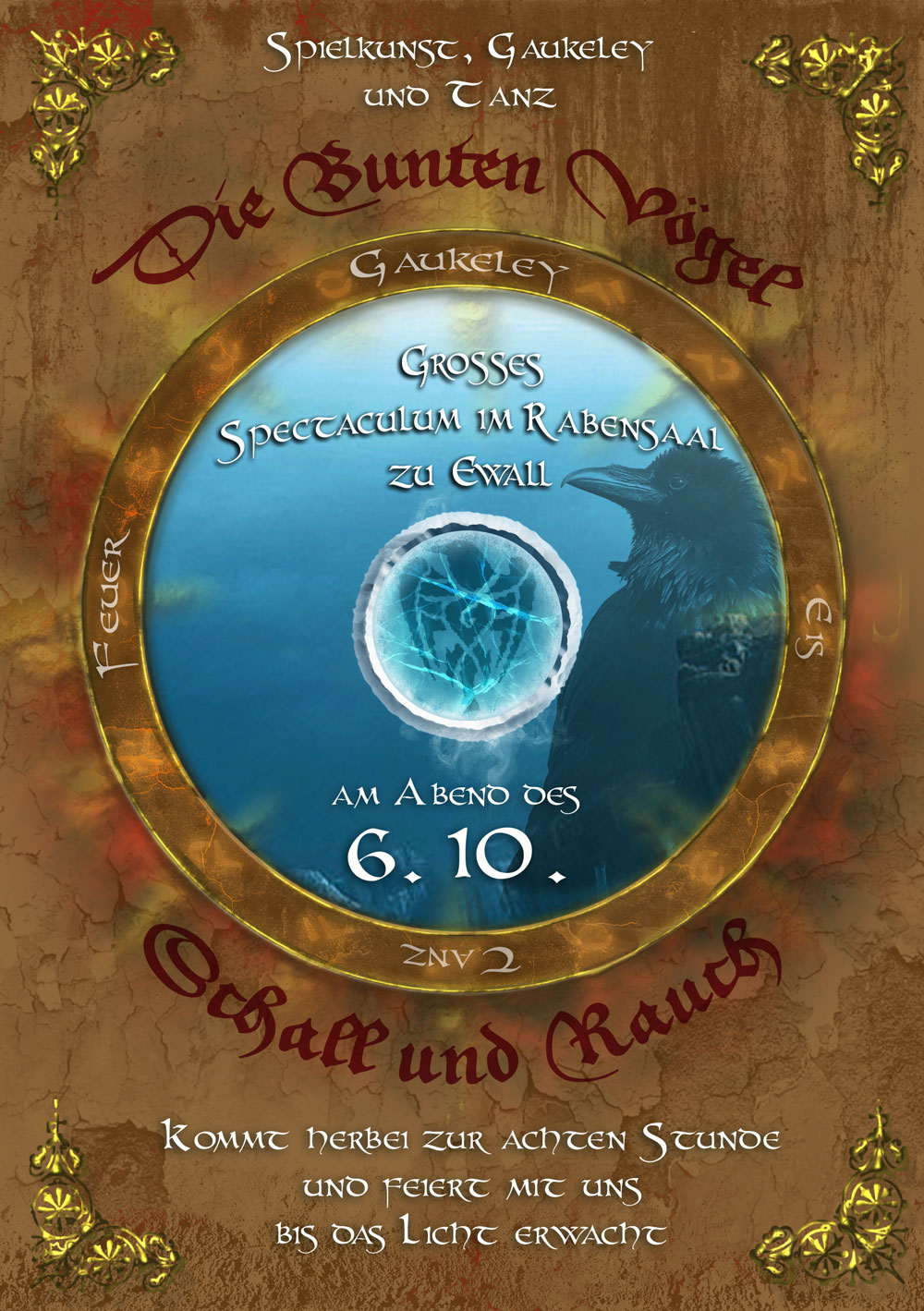 on October 6, 2018,
Die Bunten Vögel
and
Schall & Rauch
are organizing a musical theme evening
in the Rabensaal zu Ewall.
Ewall neighborhood of the Bree homesteads.
1 High Road.
2pm EST / 20.00 CET
until about 6pm EST / Midnight CET
Belegaer Server
Between the musical parts the show
Icefire
will be performed one more time.