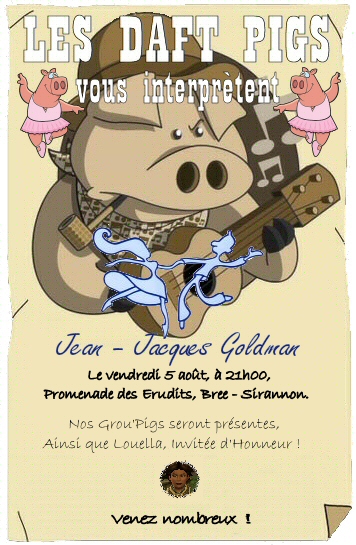 Calling all, musicians!
Again, Daft Pigs are organizing a concert to delight your ears and relax after a long work week. They invite you to join
the Friday, August 5
at 9pm CET / 3pm EST
at the Scholars Walk in Bree.
The theme of the evening will be a special Jean-Jacques Goldman, the favorite of Louella, Chantefables leader, and close friend of our pigs that have not resisted the temptation to make her this little gift.
And yes, gentlemen, do not worry, our Groupigs will also be present to accompany our pigs and marvel Middle Earth talents. Daft Pigs will be a duty to their feet to dance in the whirling of their lutes!