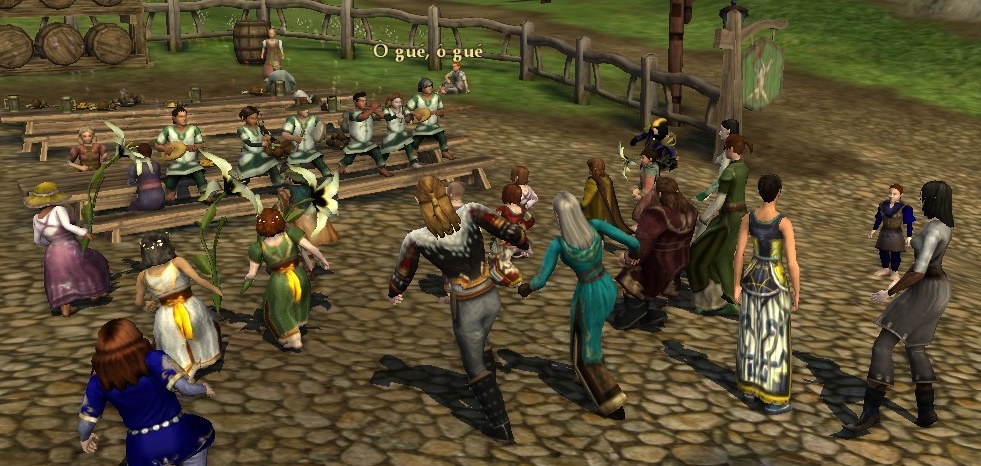 This week's Yard Party Features the Pie Shop Bunnies which is a band lead by Mr. Skepto and named differently from normal this week on account of some special guests he has performing with him.
All good people are welcome at the Bird and Baby Yard Party, a weekly event featuring you, our patrons! Sometimes there are visiting bands or other planned events, at other times, entertainment is provided by you, the patrons!
When there is a scheduled event, feel free to play music, tell stories or whatever during breaks, but we ask that you yield the stage to the evening's main act at their discretion.
Free Beer and Mystery Food (self-service at the tables in the Yard). Please note that eating of the Mystery Food is at your own risk.
The Bird and Baby Yard Party is managed by Miss Bilbeto Longburrow very much helped by its regular patrons (not only those listed as contacts).
Contact: Bilbeto Longburrow, Toadflax Nosely
Time: The Yard Party always begins at 19:30 UK time and mostly last a couple of hours. Consequently, EST/EDT starting times (what the Lotro Artists calendar uses) vary at DST transition times. We strive to keep the announced starting "server time" correct for the current next Yard Party.
Upcoming scheduled events at the Yard Party:
A recital of classical works, directed by Maeraen Merilin, is being prepared. It will be scheduled when it's ready.