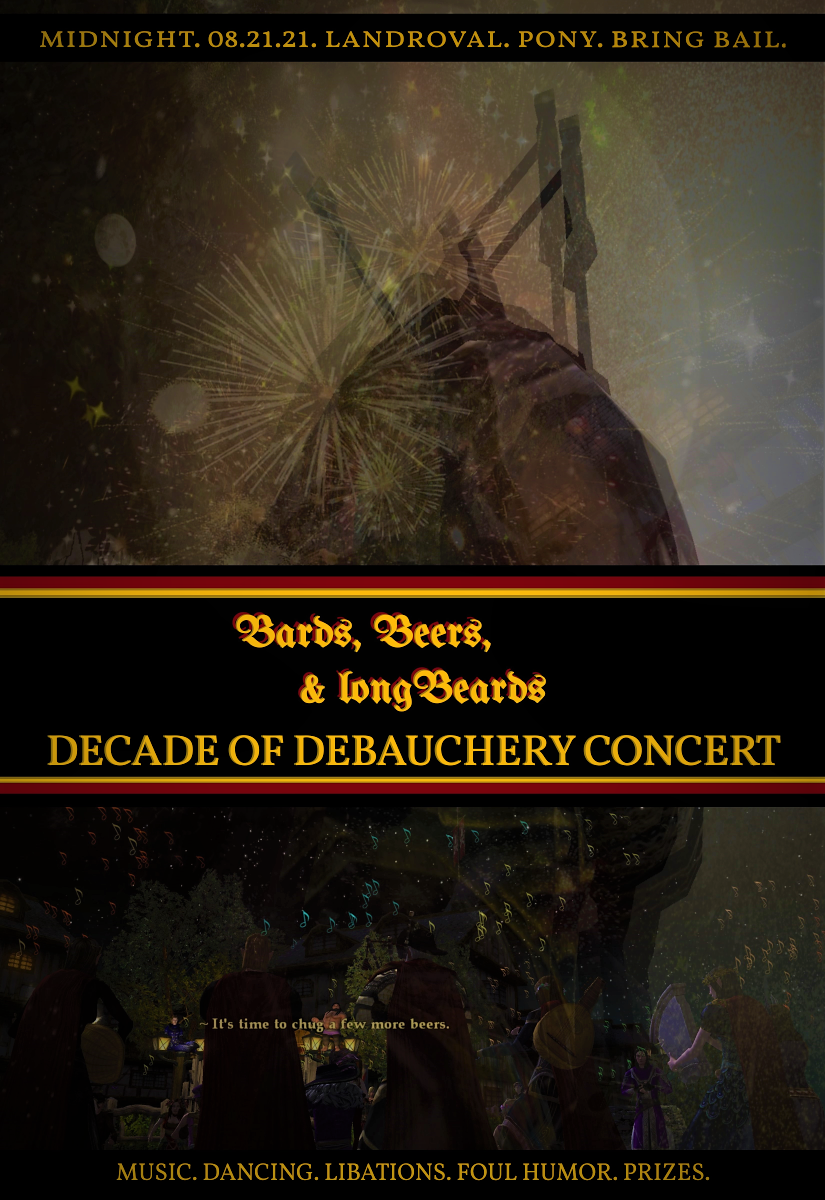 BBB
present
BBB's 10th ANNIVERSARY CONCERT
Saturday, August 21st
11.59pm
Bree, Prancing Pony Rock
Landroval server
Come join the Bards, Beers, & longBeards (BBB) for a special concert to celebrate a decade of degenerate shenanigans together!
Come dressed for a midnight masquerade ball and you may win a prize!
Please remember that BBB is not responsible for… well, anything, or to anyone!
Frankly, BBB is irresponsible and probably should be incarcerated permanently.