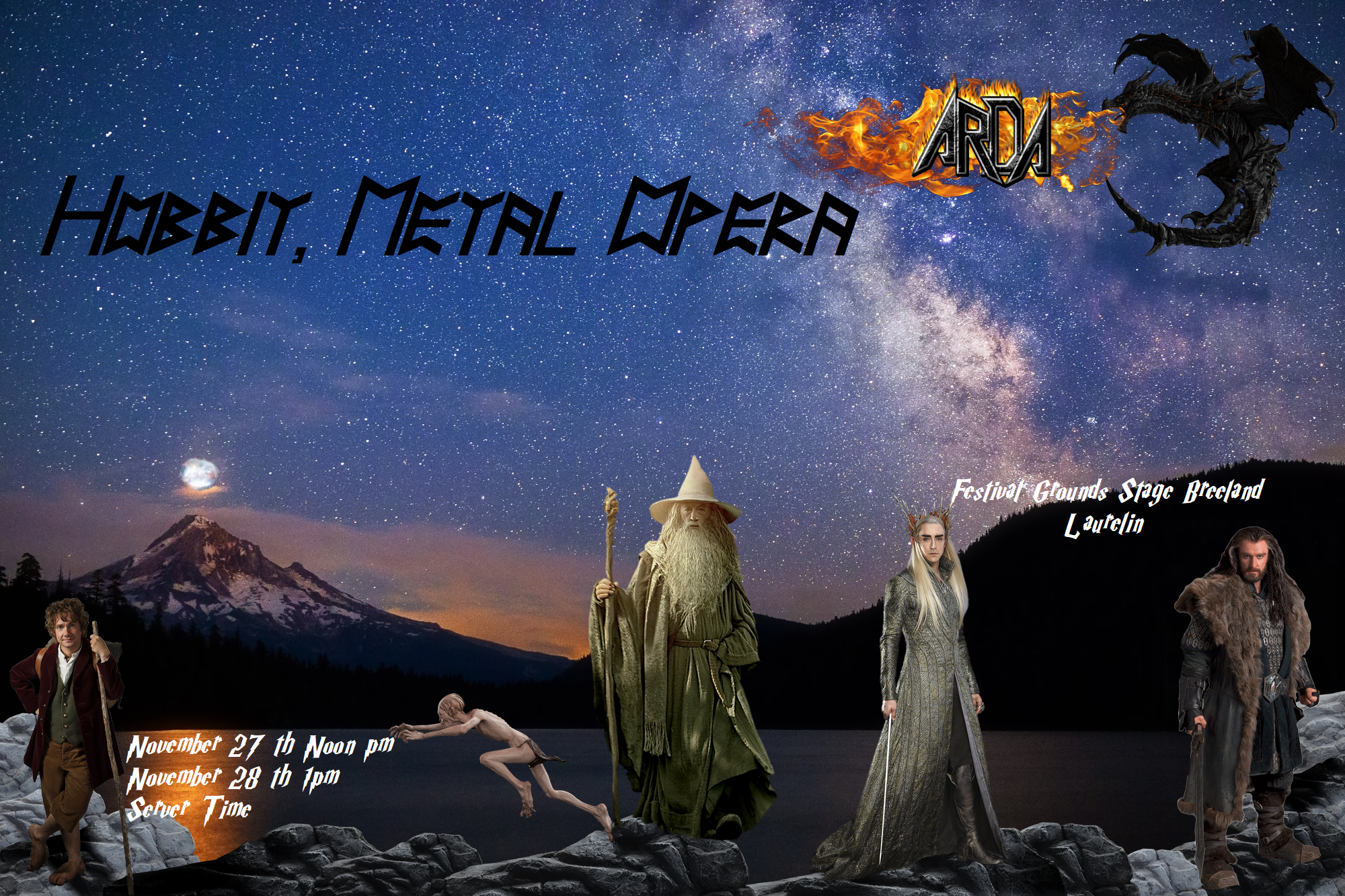 Arda
presents
Hobbits, Metal Opera
part one
Saturday, November 27th
Noon (12.00pm)
Bree, Festival Grounds Stage
Laurelin server
"Arda" with great honor presents the metal opera based on the book "The Hobbit, or There and Back Again"!
The grandeur of Arkenstone's beauty was akin to a guiding star in the clear night sky, which led the dwarves to fulfill their dreams…
For the first time on the big stage of LOTRO!
The adventure of a famous hobbit accompanied by a Russian "heavy"!
Embark on an adventure with our actors and musicians to hear the story of thirteen dwarfs, a mysterious wizard and a skilled burglar!
The lyrics of the songs following the canonical outline of the narrative, and based on the world of Middle-earth, the music by the "fathers" of Russian metal – "Aria" and "Kipelov"! \m/
https://soundcloud.com/user-684632082/rivendell-lotro
The opera will be attended by guest stars who will try on the roles of the key heroes of the book. Thanks to them for agreeing to rehearse and sing songs they don't know!
Special thanks to the master Blacks for the gorgeous poster.
Such a large-scale idea deserves two parts, so it was decided to divide the big three-hour concert equally.
A journey that changed Middle-earth…

Enjoy the legendary adventure with the sound of heavy metal! \m/
P.S. The idea and wonderful lyrics are by Master Azann, many thanks to him