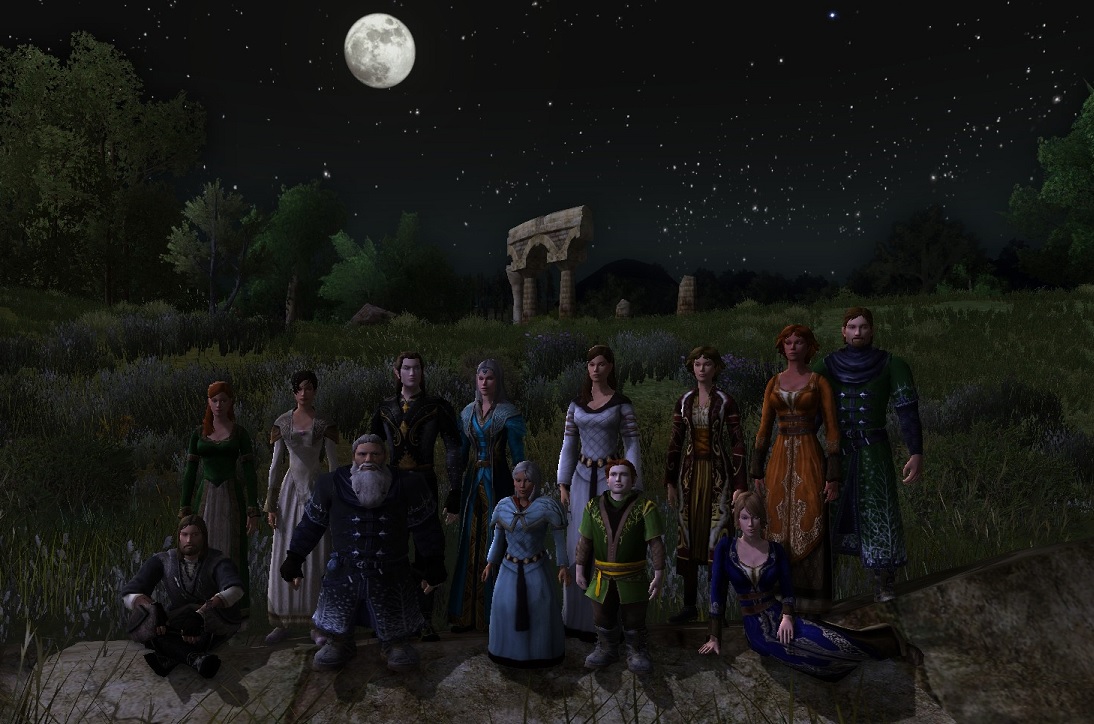 MONDBARDEN – CONCERT ON BELEGAER
Mondbarden have played music since June 2013. There are regular concerts since September 2013.
We perform every other Thursday on the stage in front of the Prancing Pony in Bree from 2:00 pm to 5:00 pm (UK 7pm – 10pm, Europe 20:00h – 23:00h) on the [DE-RP]Belegaer server.
We play songs we like ourselves – from all times and all four wind directions – including unfamiliar melodies.
Please have a look at http://mondbarden.de/