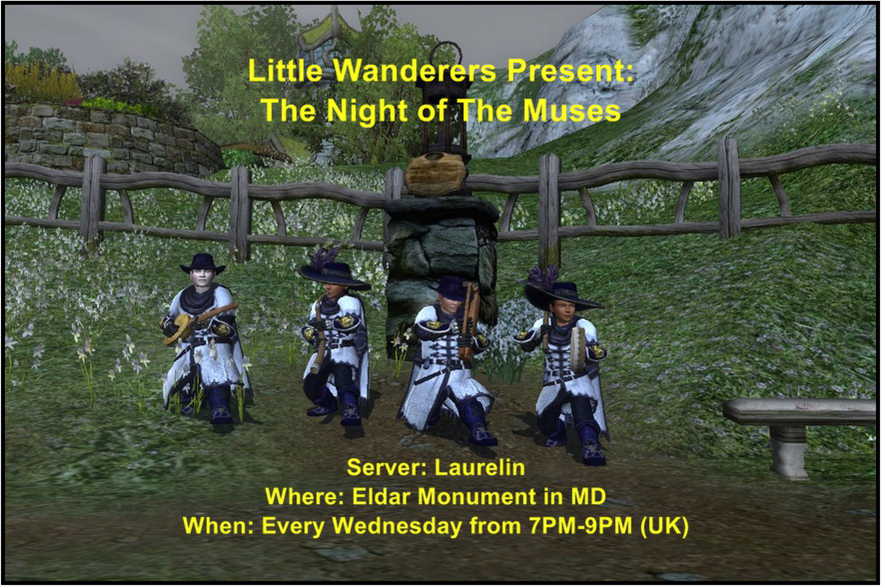 Little Wanderers presents :
The Night of The Muses
Laurelin Server
Eldar Monument, Michel Delving, The Shire
Every Wednesday from 2.30pm to 4pm servertime
This event consists out of 2 parts. Part one is us playing music. Part two is the real fun part, you all can join in the action.
How you may ask, well whenever a person or band want to play a few songs of their own they simply have to whisper into
one of the Little Wanderer's Ear (/tell). After you do so we'll fit you in as soon as we can.
Hope to see you all there
Isumaric
'The Little Wanderers'-Band