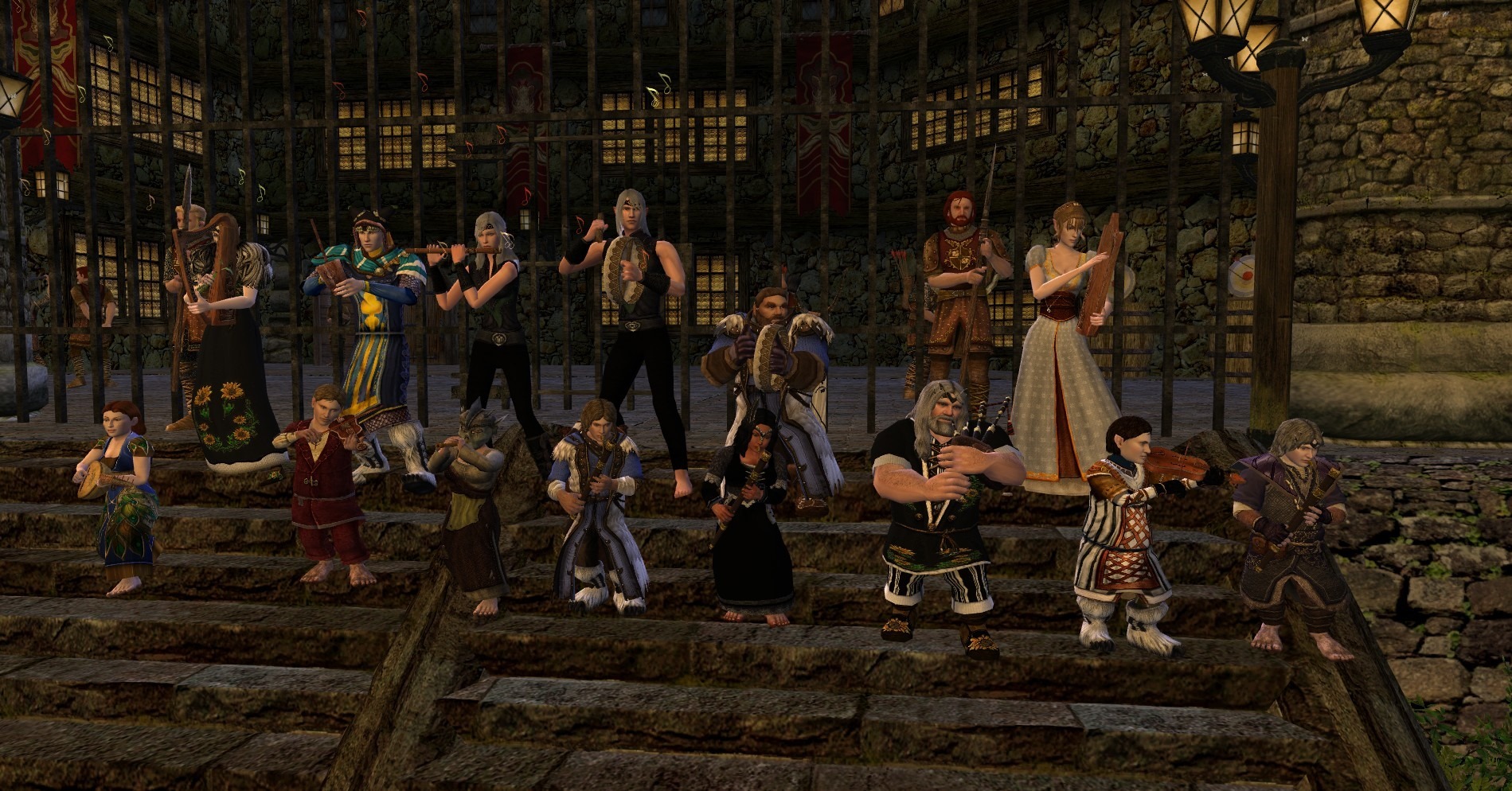 Hail friends of music!
We are
Jailhouse Rock
and we play Rock'n'Metal.
As a collaboration band of Notenzauber, Gallic Frogs and Les Cailloux we aim to play faster, harder and louder than everybody else.
Our goal is to bring you the full range from soothing classical rock to wild experimental extreme metal.
Everyone is invited to rock, dance and drink (a lot) with us and share your constructive critics!
Simply turn your speakers to 11 and be free and wild!
We'll try to perform bi-weekly (in dependence of our main bands) in front of the Bree Jail on the Landroval server.
Concerts will be every 2nd and 4th saturday at 3pm server time.
A huge "THANK YOU" goes to our friends from 'Under the Sunlit Sky' who are so kind to pass their "spot" to us due to current inactivity. We hope to have you back soon though!
We are holding our rehearsals publicy at the same spot every friday at around 4:15pm server time.
'Nuff said for now. We hope to see you there! Enjoy, be safe and have fun!
Rock'n'Metal will never die!