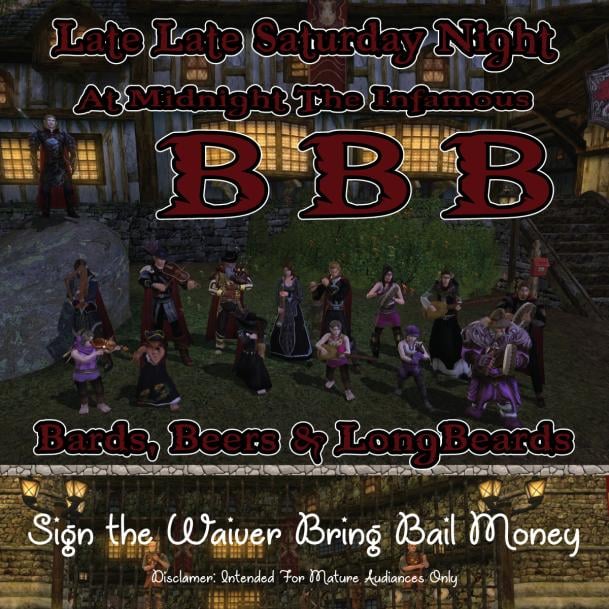 B.B.B.
Every Saturdays
11.59pm
Bree, Prancing Pony Rock
Landroval server
What is B.B.B.?
Glad you asked.
Unlike Babies Brewing Beer or Bunnies Bopping Bobbits,
we are the one and only
Bards, Beers, & Longbeards,
an open and very ridiculous concept band on Landroval !
Please note: Rehearsal and pre-game beverages begin at 11:00 PM near the oak behind the stables at the West Gate of Bree.